Do you want to do Pilates, but you know nothing about it? Here is a full guide on what you need to know about Pilates.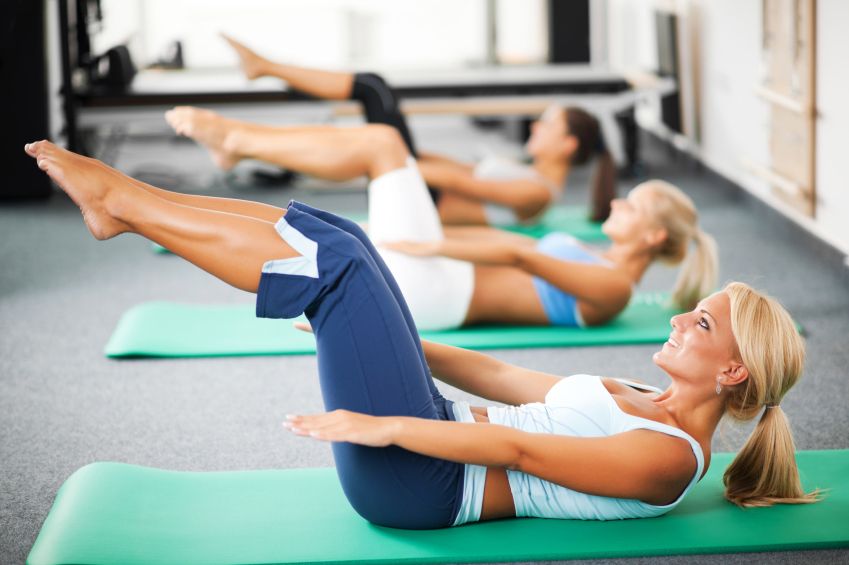 What is Pilates?
Pilates is an accessible way to build strength in your core muscles for better posture, balance and flexibility. It is demanding but it is not the type of work out that will make you hot and sweaty. It's all about concentration and breathing but you'll definitely feel it in your muscles during exercise. What sets Pilates apart from other exercises is its focus on toning the muscles with springs, bands or your own body weight. There are different types of Pilates to choose from, for example the 'Pilates hundred', 'neck peel', 'shoulder bridge', 'tendon strength', 'sparklers' etc.
Who is Pilates for?
Pilates isn't just for fitness fiends, it's for everybody, be it beginners or those who have been in the fitness circle for a long time. If you are someone who wants to have a tight core, or straight a back, or even someone who wants fit legs, Pilates is what you need. In general, Pilates isn't designed for a particular group of people, it's for everyone.
Health benefits of Pilates.
If you have an annoying back pain that won't let you be as agile as you would want to be, pilates is a great solution to your problem and it is easy on your joints. It boosts your brain power, it prevents injuries related to muscle imbalances. It also relaxes your body and is a major stress reliever.
Can you lose weight with Pilates?
Most people don't think Pilates alone is enough to help you lose weight, just because it doesn't require heavy lifting and profuse sweating doesn't mean it is any less than other weight loss exercise. Pilates effectively conditions your core muscles, which boosts your calorie-burning potential. So yes, you can lose weight with Pilates.
Risks of Pilates.
As with any exercise, poor technique in Pilates carries the risks of injuring muscles and joints. It is very important to know what you are doing before you start, or you can get a qualified Pilates instructor to ensure your safety. Certain Pilates exercises require balances and is very easy to fall from if you can't balance yourself properly.
Safety measures.
There is a high percentage of risks in Pilates, but there is a way you can avoid those risks. You need to follow instructions exactly as they are, do not change anything. Concentration is key, your mind should be in it. And don't push yourself too hard, if you know you've reached your limit, stop!
 WhatsApp number: +971 565 830 067  (Just send us code 4044 and we will get back to you ASAP)
Contact Us: Click here to send us your details or fill in the form below.
You can get in touch with us 24/7 and one of our experts will not only give you a free consultation but also help you pick out an appropriate male or female personal trainer to meet your needs. One-on-one personal training lessons are available in Dubai, Abu Dhabi, Sharjah, Ajman and RAK.
______________________________________________________________