The idea of corporate wellness is gathering momentum in the corporate world as more and more organizations are beginning to see the benefits it could yield. However, realizing the benefits of corporate wellness is one thing, but getting staff engagement on the issue is another thing entirely, and if you can't get staff engagement, then your attempts at implementing the principles of corporate wellness will only lead to frustration and resentment from your staff. On the other hand, you might be able to motivate your staff and get them engaged if you follow these 6 simple steps: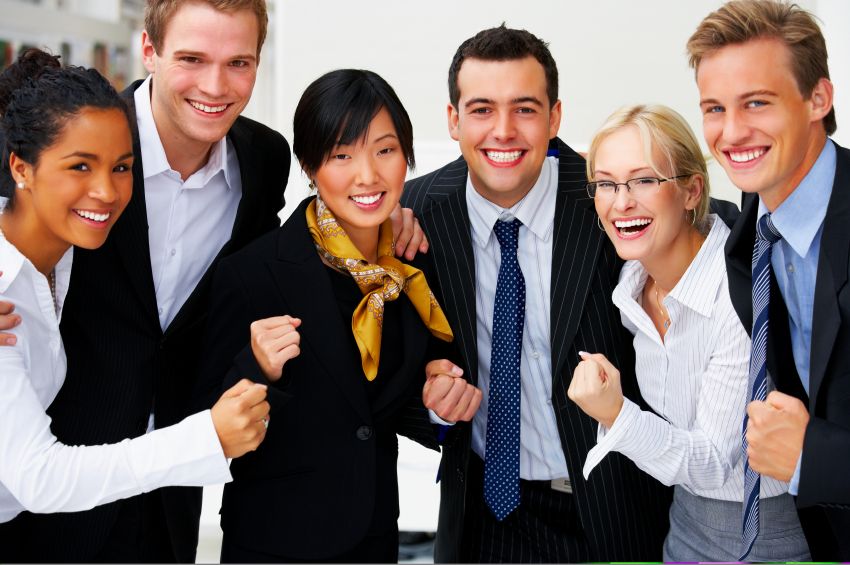 1.Sensitize them
Most people's first reaction to the idea of corporate wellness, might be mild curiosity, followed quickly by summary dismissal. As we grow older, the interest and desire to work out begins to wane (at least for most people) and this could be bad for health and fitness. You will need to be intentional about sensitizing your staff on the value of making healthy lifestyle choices and this might mean organizing a seminar, getting in professional trainers to speak to the staff, and including health lifestyle choices as a part of your corporate values and philosophy.
2.Offer some incentives
Even though it's probably not unreasonable to expect your staff to make the right health choices without needing extra motivation, in the real world people often don't make the right health choices whether they know better or not. Given the fact that having a healthy workforce should is intrinsic to the success of any organization, we think it might not be a bad idea to offer some incentives such as bonus appraisal points for staff who achieve certain wellness metrics.
3.Communicate loud and clear
One thing that helps to keep everyone in an organization on track and working towards the same goals, is consistently loud and clear communication. It's easy for staff to get the memo and, basically, just ignore it but you can get around this by showing your employees that you're serious about corporate wellness. Depending on what channels of communication are available, tactics such as making frequent announcements, distributing health and wellness leaflets or (if you use a noticeboard) posting a permanent notice on health and wellness, are all smart ideas to help you get your staff engaged and motivated.
4.Turn it into a bonding opportunity
Regular bonding sessions and outings are essential for creating stronger, more effective teams and you can kill two birds with one stone by organizing group workout sessions or going out for some sporting activity on a regular basis. Research has also shown that people are likely to stick with a plan or some values if they are learned in a social setting.
5.Walk the talk
Needless to say, if you're trying to create a shift in the awareness of your staff of health and welfare issues, management is going to have to lead the way not only by setting an example, but by making sure that events such as corporate dinners, year end celebrations and other such occasions are catered for with healthy food only.
6.Gym Memberships
If the organization can afford it, paid membership of a local gym or fitness center is a good move to help motivate staff to get some regular exercise. Larger organizations might want to think about getting an in-house gym which makes a lot of sense given the fact that some studies have indicated that a moderate, mid-day workout session will yield very high results for productivity at work.
Conclusion
Motivating employees to pay more attention to their health and fitness plans will not only help to maintain a healthy and more productive workforce, but will also help you cut your medical expenditure significantly. You can use these 6 tips outlined here, to help you get your staff fully engaged and committed to the idea of corporate wellness.
WhatsApp number: +971 565 830 067   (Just send us code 4058 and we will get back to you ASAP)
Contact Us: Click here to send us your details or fill in the form below.
You can get in touch with us 24/7 and one of our experts will not only give you a free consultation but also help you pick out an appropriate male or female personal trainer to meet your needs. One-on-one personal training lessons are available in Dubai, Abu Dhabi, Sharjah, Ajman and RAK.
______________________________________________________________