Boxing, as a sport, could help women lose weight and get in shape (you can read all about that here: http://www.trainer.ae/articles/10-reasons-why-you-should-start-boxing-for-weight-loss-in-dubai-1983) and we think women in Dubai should try it. You might not really hear so much about female boxers unless you're an avid boxing fan,  but there have been quite a few women who have made their mark in the sport. If you need a little extra motivation to take up boxing, check out this list of the top 8 female boxing legends of all time (in no particular order).
Natascha Yurievna Ragozina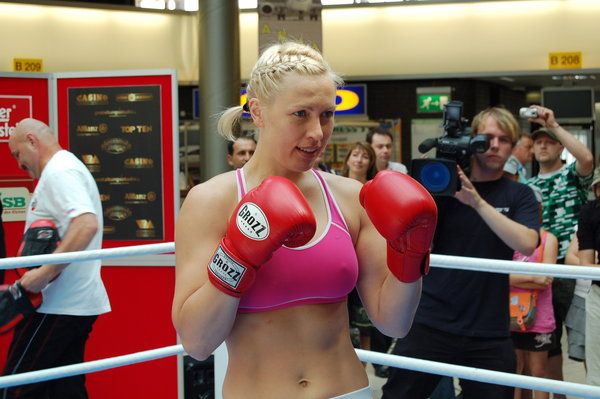 Natascha Yurievna Rogozina, more popularly recognized as Natascha Ragosina, was born on April 5th, 1976 in Kazahkstan which was then, a part of the Soviet Union. Natascha Ragosina earned her legendary status by completely dominating female boxing–going undefeated throughout her career, and retired holding all the major female super middleweight titles and two heavyweight titles.
Professional Record: Wins: 22 Losses: 0 Draws: 0
Giselle Salandy
Joenette Giselle Ife Salandy, popularly known as Jiselle Salandy and nicknamed "magic" was undoubtedly one of the most remarkable female boxers to have ever lived. Giselle started boxing at the tender age of 13 and when most girls her age were probably busy doing much less grisly stuff, she would be in the gym training. Her dedication paid off when she became the youngest person (male or female) to win a professional boxing title, at the age of 17. Giselle Salandy went on to dominate the sport of boxing for the next 4 years and stunned the boxing world when she won a record 8 titles in a single fight. Sadly, Giselle could not fulfil her potential as she passed away in a car accident on January 4th, 2009 at the age of 21.
Career record: Wins: 17 Loses: 0 Draws: 0
Mary Jo Sanders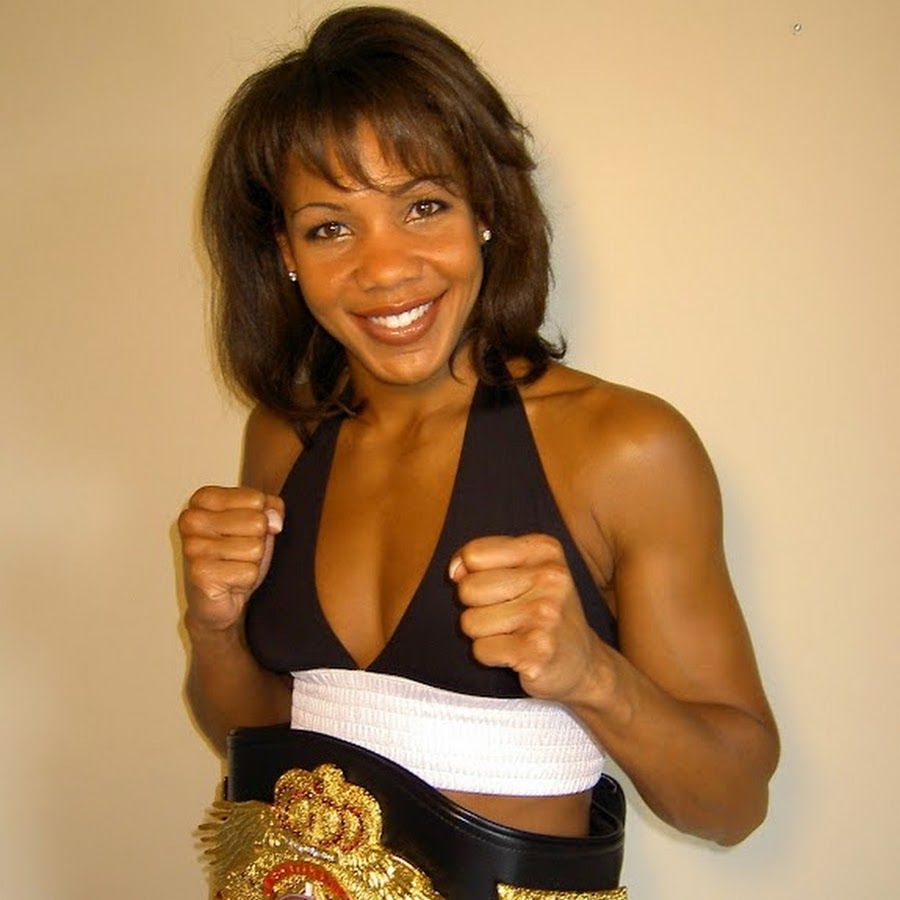 Mary Jo Sanders is the daughter of The NFL hall of famer, Charlie Sanders, but is also a superstar in her own right. Mary Jo Sanders was always a gifted athlete from a young age, participating a number of sports and events including track and field, basketball and even body building, before finding and building a niche for herself as one of the top female boxers of all time.
Career record: Wins: 24 Loses: 1 Draws: 1
Lucia Rijker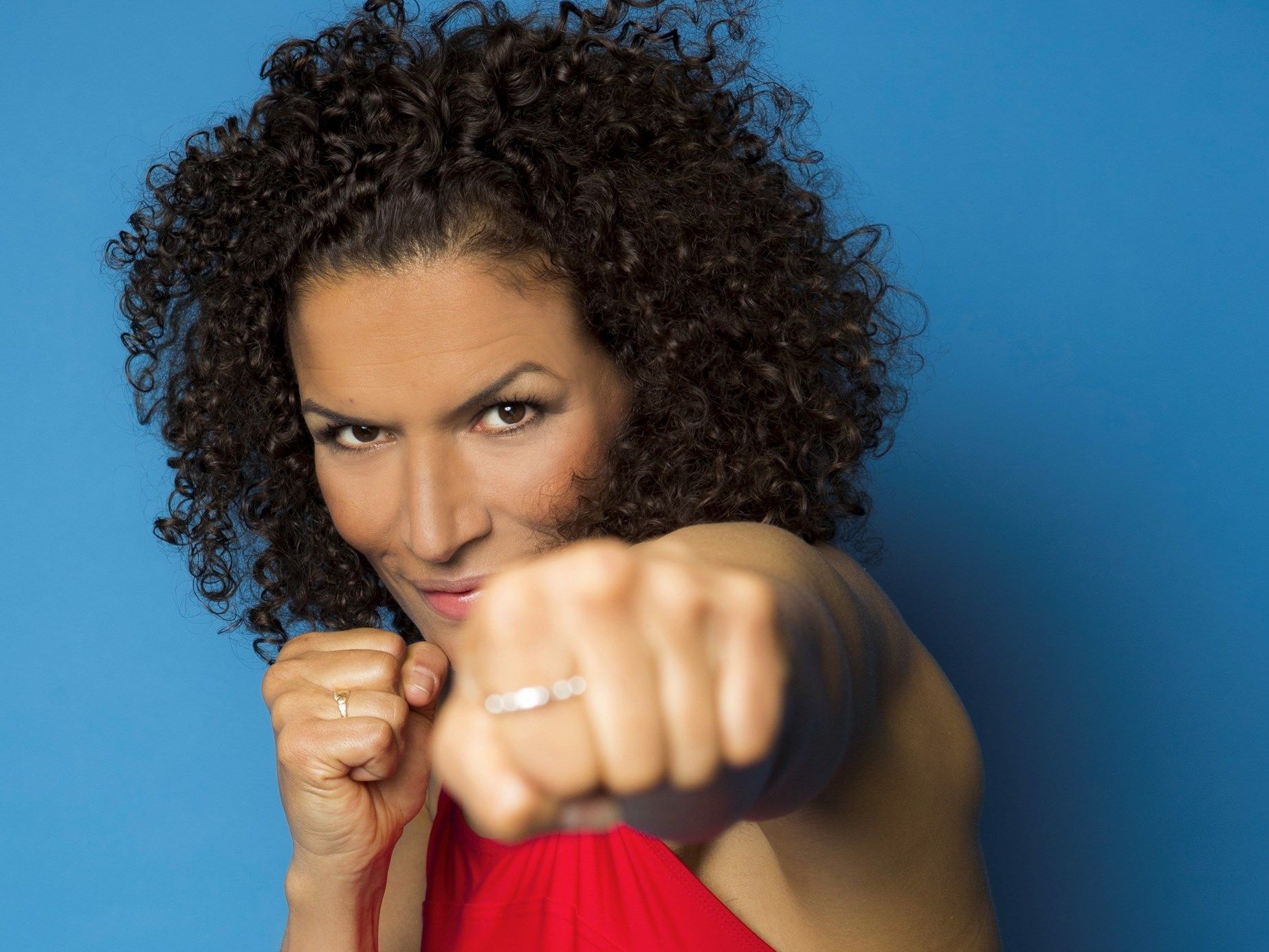 Lucia Rijker is a truly remarkable female boxer that has achieved a lot of success in boxing, kick boxing and even at acting. She started off learning martial arts by the age of 6, participating in the dutch national handball team for her age group by the age of seven, becoming the junior national fencing champion by the age of 14, and by 15 she was making a name for herself, knocking out the reigning world champion. She would go on to be undefeated in here career as a boxer.
Career record: Wins 27 Loses: 0 Draws: 0
Regina Halmich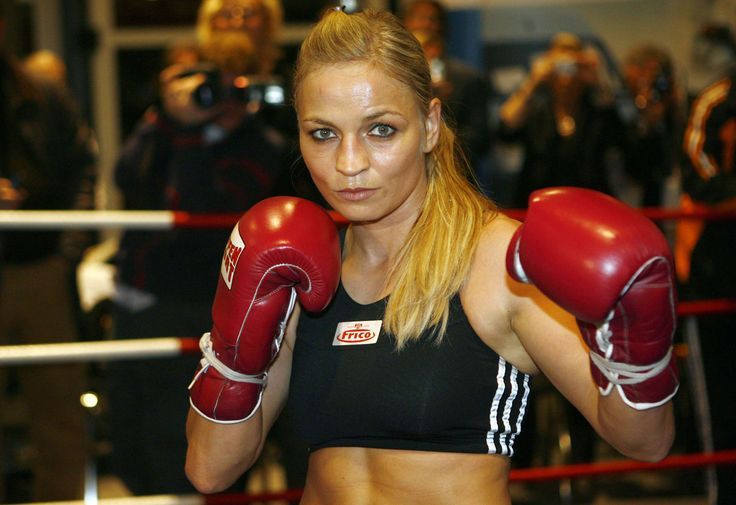 Regina Halmich has acquired an extremely impressive professional record of 56 fights and only 1 loss and 1 draw over her 13 year boxing career. As notable as she is as a boxer, she has also achieved success in other areas of life apart from boxing. She was an amateur German female kickboxing champion from 1992 to 1994, and is now a successful business woman, owning her own cosmetics brand.
Career record: Wins: 54 Loses: 1 Draws: 1
Christie Renea Martin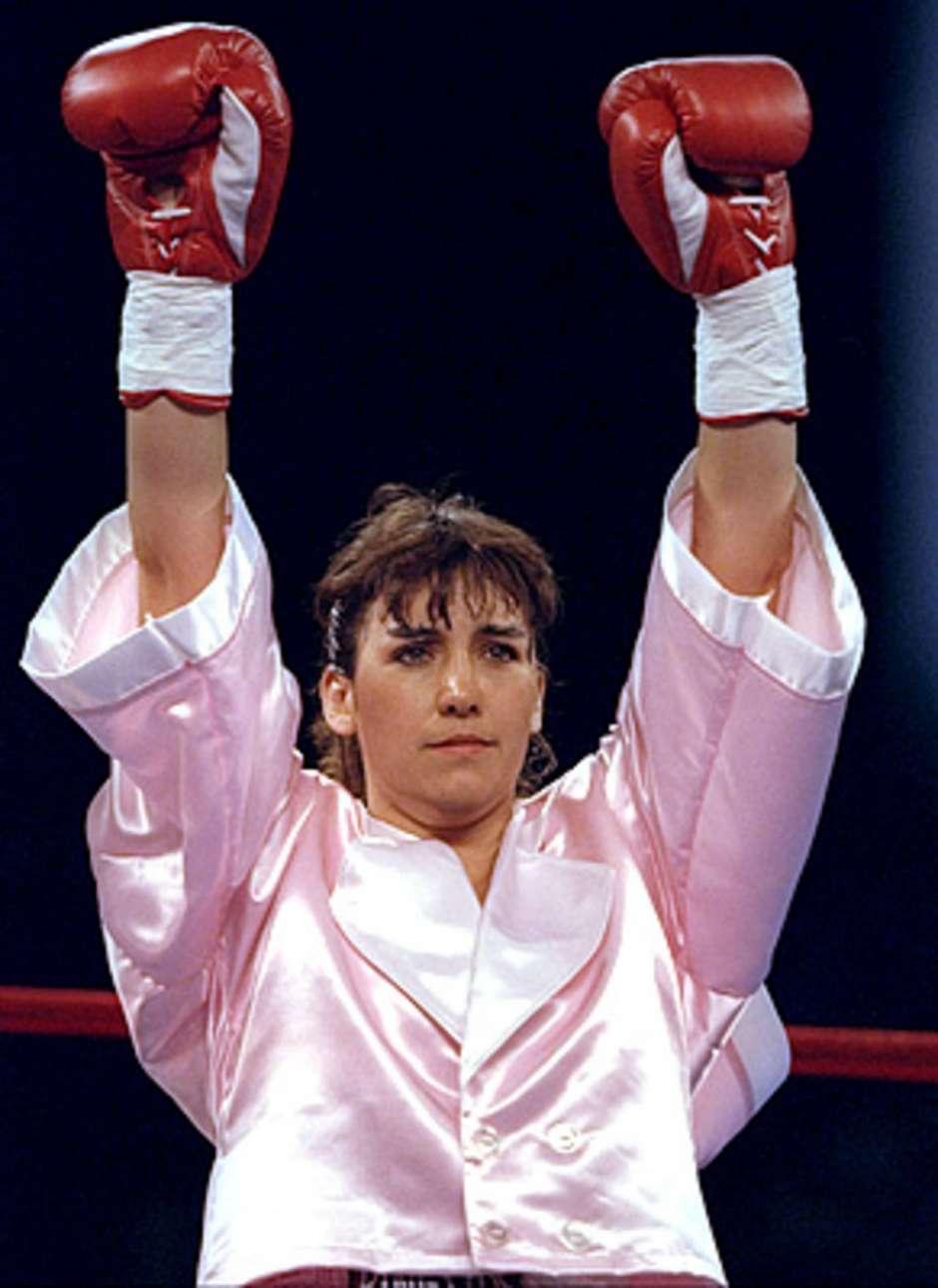 There are few women more iconic in female boxing than Christie Martin, born July 12, 1968, and for many people, she is the woman who brought respect to female boxing. Christie Martin was active in sports from a young age and attended Concord College on a basketball scholarship. She began boxing in 1989 and would continue to box till 2012, stacking up 49 wins in the process. Christie Martin made her name in boxing by dominating the sport at a time when female boxers when not given due recognition not opportunity.
Career Record: Wins: 49 Loses: 7 Draws: 3
Laila Ali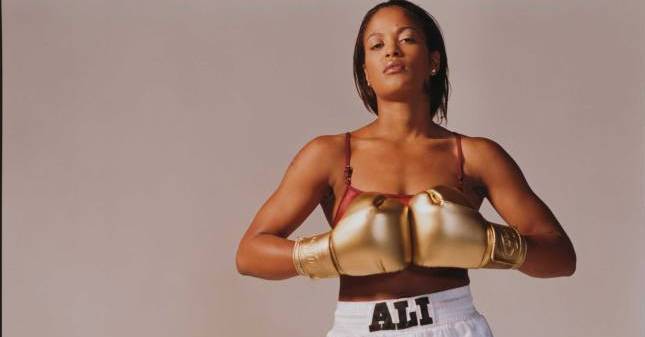 Laila Ali is the daughter of boxing Legend Muhammed Ali so you might not be surprised to learn that she has followed in her father's footsteps, by becoming a well-respected boxer. Contrary to what you might imagine, though, Laila was not inspired to start boxing by watching her father, instead she was inspired by the success of female boxing legend, Christie Martin. Ironically, she would go on to hand Martin her only career KO in 2003. Laila Ali has the remarkable record of having won 21 of her 24 fights by KO, proving that the apple doesn't fall far from the tree indeed.
Career record: Wins: 24 Loses: 0 Draws: 0
Ann Wolfe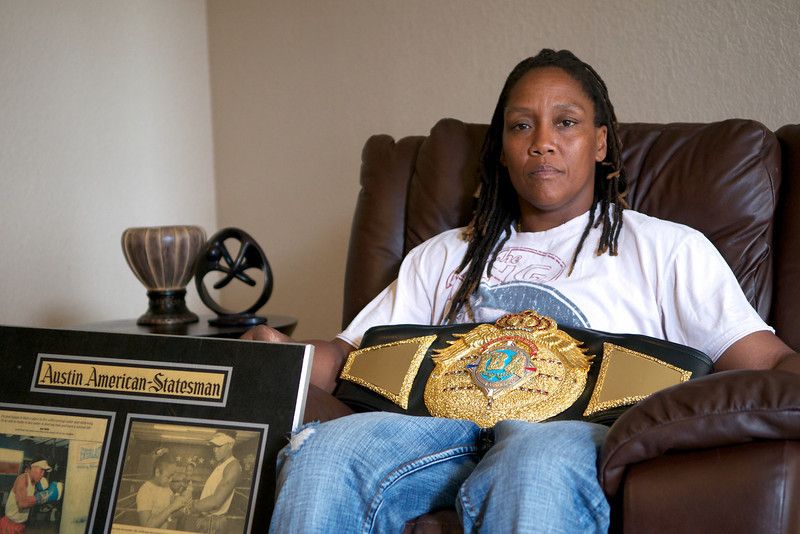 Ann Wolfe, while she fought, was widely considered to be one of the best and was renowned for having the hardest punch in female boxing. She won 7 championship fights over the course of her boxing career including a much celebrated victory against Vonda Ward that saw her claim three titles across three different weight divisions in one single match. Ann Wolfe now spends her time training upcoming boxers including her own daughter, Jennifer Fenn.
Career record: Wins: 24 Loses: 1 Draws: 0
Conclusion
There you have it, these are five remarkable women whose stories should inspire you to take up boxing and enjoy it. You don't have to go to the lengths they did competitively, but you can still enjoy boxing for fitness or as a hobby.