Swimming is a big thing for a lot of people in Dubai and there are a lot of jobs available for qualified swimming instructors. Dubai has some of the best swimming facilities in the world, which combined with a usually baking hot weather, and an affluent population, presents a large market ripe for the taking by any suitably qualified and experienced swimming instructor.
If you are that swimming professional, Dubai could be just the place for you and there are lots of jobs for you to choose from. Read on to find out more.
How to Qualify as a Swimming Instructor in Dubai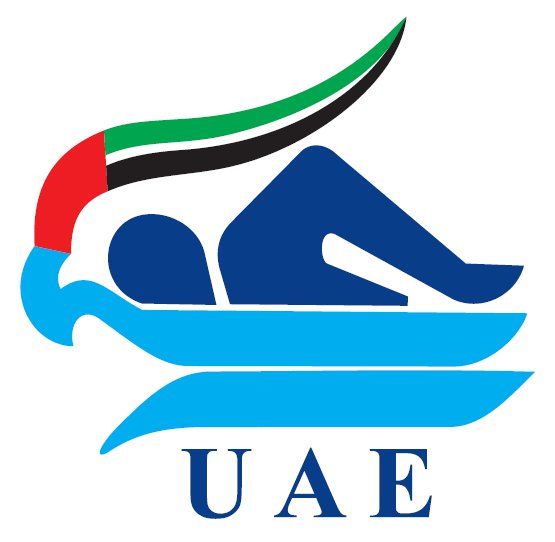 To qualify any of the available swimming instructor positions in Dubai, you will need to have obtained some certification that is approved by the UAE Swimming Federation. In Dubai, the ASA, Dubai and the American Swimming Coaches Association provide such training and certification. Once you have acquired your certifications, or if you already have them, below are the type of openings for swimming instructors, that you might typically find in Dubai:
1. Independent/ freelance Swimming Instructor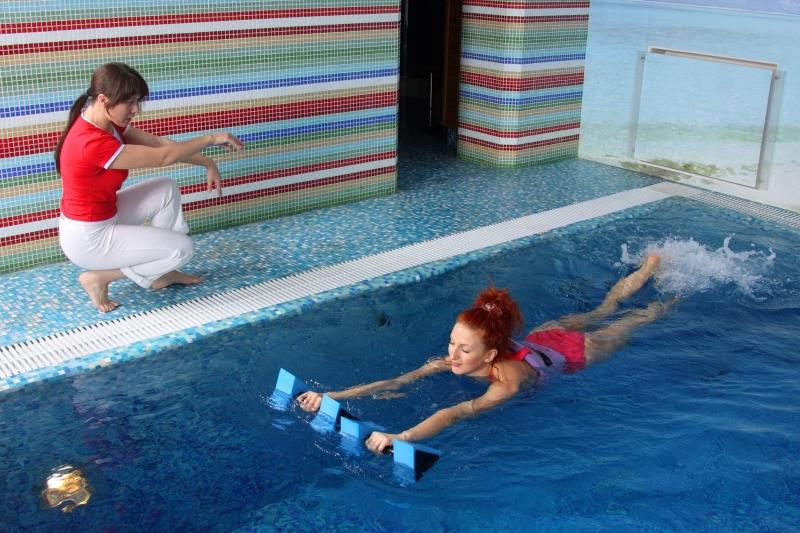 There are endless lines of people wanting individual and group swimming lessons for themselves or for their children which means a potentially steady stream of work and the liberty to set your own rates, instead of earning a salary, when you choose to operate as a freelance swimming instructor. The potential downside to this, though, is that you would have to find and build your own clientele while fending off the competition; but, if you are any good, this shouldn't be too much of a problem.
Female swimming instructors might have a significant advantage here as Dubai is still a very conservative society and a certain level of physical contact between members of the opposite sex is frowned upon. A lot of women here might not be comfortable with having a male instructor for themselves or even for pubescent girls, so qualified female instructors do have a sizable niche to exploit.
If you would rather work with an established group, then there are a good number of swim clubs and other such organizations that might be willing to offer you employment depending of the level of skill you possess.
The average starting salary for such positions is: 3, 500 AED
2. High School Swim Coach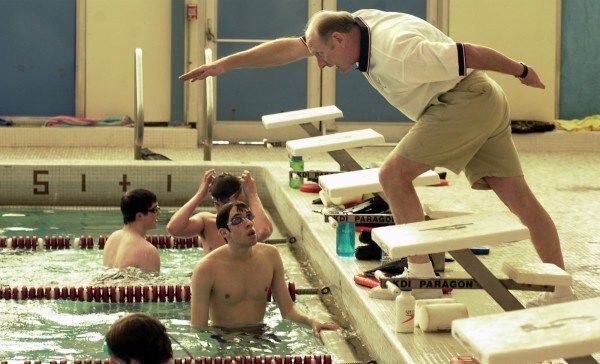 Most swimming instructor jobs in Dubai will be with sports clubs or hotels, but there are a number of schools that have a swim team or swim club and there are jobs for swim coaches at this level. If you have the requisite skills and would, perhaps, prefer having a stable salary to having a variable income, this is a job opportunity for you to look into. You should typically have acquired some significant coaching experience in order to get a job as a swim coach.
There are also swim coach jobs at more competitive levels, and if this is what you're interested in, you should look up individual swim clubs in Dubai to see what jobs might be available.
The average starting salary for coaches in Dubai is between 2,000-6,000 AED
3. Life Guards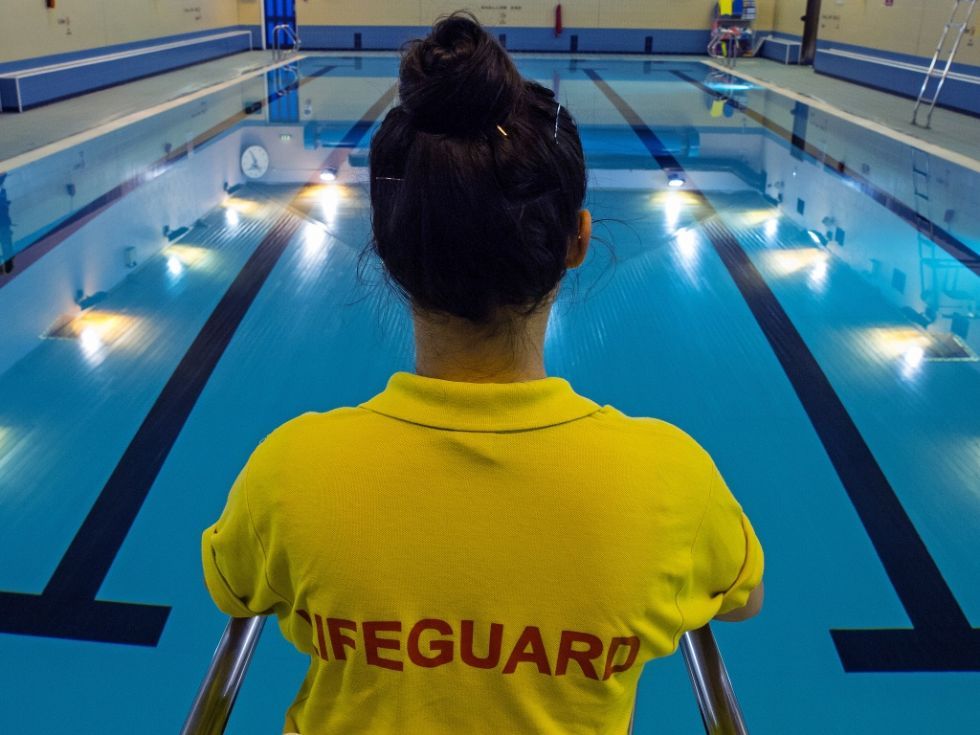 Typically, people with the appropriate qualifications but less professional experience could try starting out as life guards in Dubai as these jobs, when listed, do not usually require that candidates have a lot of professional experience.
This is another job opportunity where qualified female swimming professionals might have an advantage; as stated earlier, Dubai still has a strong conservative core and certain aspects of opposite sex relations, such as having male lifeguards for female swimmers, are not encouraged.
The average starting salary for lifeguards in Dubai is between 2, 000-4, 000 AED
Other Jobs in Swimming.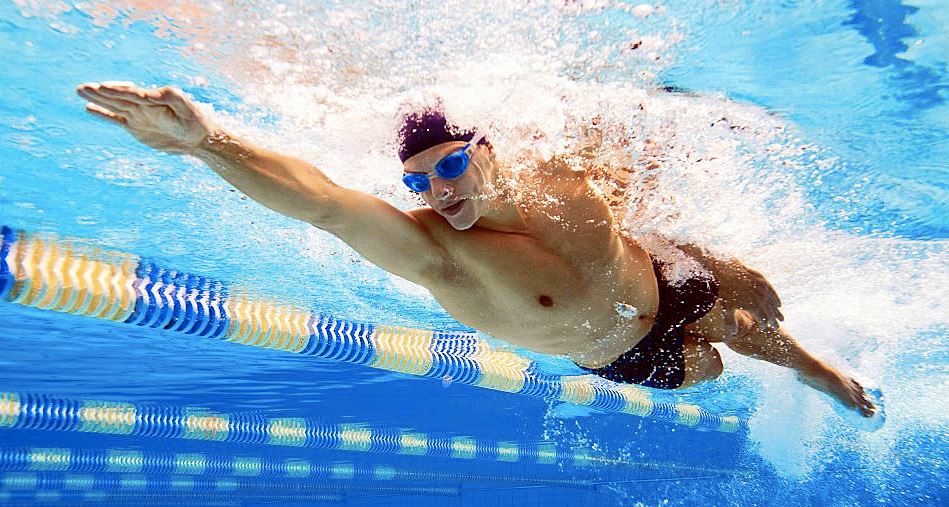 There might be other jobs in the swimming industry such as pool attendant, steward, aquatic director and some seasonal positions for instructors in swimming camps and etc. If you're a qualified swimming instructor or other swimming professional, and you're looking to find employment in Dubai, Trainer.ae can help you acquire the right visa and license, and connect you with people who need your services.
Kindly contact us at:

Want more personal training clients – talk to trainer.ae and let us help you grow faster.
Whatsapp number: +971 56 58 30067 (please whatsapp code: PV888 and we will get back to you fast )
Contact us : Click here to send us your details we will get back to you asap (please mention PV888)