Ever since Pilates were created in the 20th century by Joseph Pilates, they have been practiced worldwide by millions of people, mostly for different reasons. Some do Pilates to stay fit and avoid unexpected aches in the body, others do it to gain a slim body and train their abdominals.
Pilates are one of the most efficient ways to burn calories. One thing that is loved most about it is that it can be done in the four corners of your own home without the need for a gym. The exercise, if done well, targets your upper and lower abdominals, and helps pitch your thighs. Here are the top seven pilates exercises we think you should try: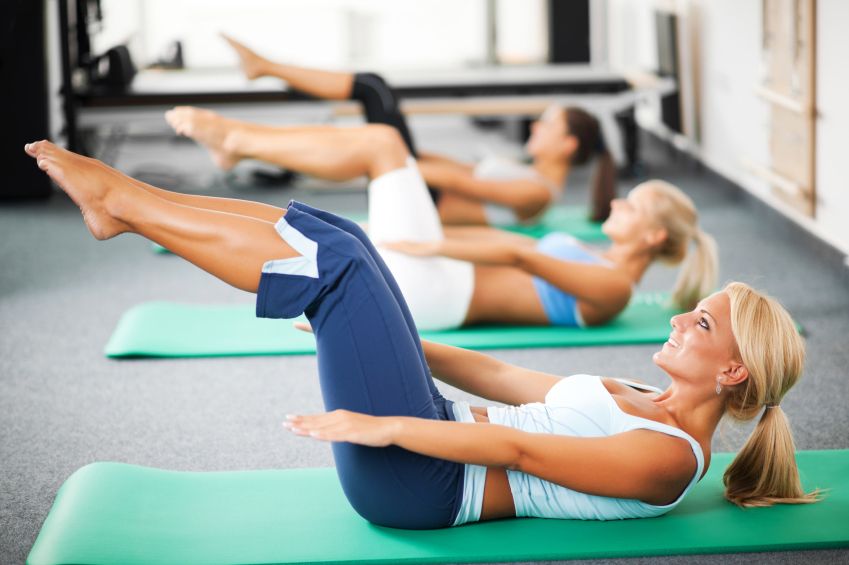 30 seconds of Pilates hundreds
Pilates hundreds are an impeccable way to build your body and get into top condition. It is also an essential Pilates move, as its core purpose is to develop those abs you've always wanted. We find this step particularly interesting because of its simple nature.
Kneeling Rear Leg Raises
The kneeling rear leg raises (on each leg) is essential for the butt muscles, it shapes and lifts your glutes. While doing this, be sure to squeeze your butt as tight and strong as you can in order to get the best out of it. Also, while doing the leg raise, keep in mind the fact that it should be done very slowly, and make sure to add ankle weight to make it harder.
Side Plank with Legs Raises
The side plank with leg raises (on each side) focuses majorly on your obliques and your external thighs and additionally balances out your muscles in both the shoulder and the center. This exercise is 'awesome' because it helps develop those seemingly insignificant areas of your body that seem impossible to touch. In addition to this, the side plank performed in this way will strengthen your hips and thighs, and emaciate your waistline.
Back Bows
This Pilates back bows move is essential. It tones and fortifies your lower back in a very controlled and protected way. The legs bring up helps work the glutes and hamstrings and burns a high level of calories for a better back muscles. In addition, it builds general control and balances critical abdominal muscles.
Pilates Table Tops
On this move, you lift each leg and each leg lifted makes one set. This position is usually used as a beginning stage or sometimes, a move for different Pilates workout. It is useful for warming up the center and smooth parts of the legs, and conditions both the abs and the thighs' front and also connects with every part of your lower body through the abs, conditioning those part that are very difficult to target.
30 seconds of Pilates Imprint
This move is basically the establishment and foundation of almost all Pilates workouts. It is fairly straightforward in the sense that it connects completely with the muscular strength and can add an amazing advantage for the waist and stomach. Its a learner level move that functions perfectly for basically any wellness level, so it is highly important that you get it right.
As with any exercise, we recommend that you do these exercises using perfect form in order to get the desired results. In the course of your Pilates workout sessions, you should perform the entire routine at least twice or thrice for best results.
A professional fitness instructor will be able to help you design an exercise plan that works just for you, and if you would like to hire one, we would be glad to connect you with someone you can trust. Please get in touch with us at: