Being an employer comes with a responsibility that requires you to make effective and productive plans that will benefit both you and your employees. A wellness plan is one of such. Effective wellness plans have been proven to significantly improve the health of employees and business performance.
Most employers know this, and corporate wellness programs are rising in popularity all over the world; however, as much as your primary desire as an employer might be to ensure that both your company and employees meet some standard, there are some underlining factors that you must consider, which could easily send your wellness plan off course even if you have the best intentions. Read on to see the top five things employers should watch out for when implementing a wellness plan: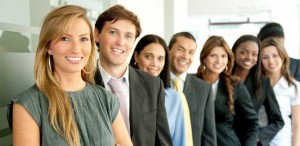 1. Misguided incentives
Indicating the wrong kind of incentive as an employer can cause a significant lack of interest from your employees which will make them withdraw and become uncooperative. It is always advisable for employers to direct the right form of motivation to employees and, in-turn, get them interested and willing to participate in the wellness plan.
2. Poor Communication
Communicating in the appropriate manner about corporate wellness is a must, if you're going to get your staff to participate fully and whole-heatedly. In general, you should avoid presenting the wellness plan in an official tone, and instead, make use of social settings such as staff outings to make any relevant announcements.
3. Short-term reasoning
It is unhealthy for employers to think that implementing a corporate wellness program is one-off event; you can't just announce a new wellness policy and then sit back without doing any follow up.
4. Excessive forcefulness
A forcible means of introducing wellness ideals to employees is a very definite way to dissuade them from participating with the right attitude. It has been proven that people respond negatively to wellness strategies that are forcibly executed, so it is recommended that you approach corporate wellness in a kind and gentle manner that will certainly make everyone happy and satisfied.
5. Proposing the wrong program
A very basic and yet common mistake that lots of companies make is choosing the wrong wellness plan. Be sure to work with a team of people in order to design the best wellness program that suits your employees. You can also hire a professional fitness trainer to help you plan appropriately.
In conclusion…
Be sure to take into consideration all the steps spelled out above. Adhering to each point will guide you in the implementation of a wellness program that truly works.