Stretching is an important component of exercise and should always be done with correct technique. The reason this is so is: muscles are a very elastic tissue but causing them to expand too rapidly, and when they are still cold, could cause them to sustain tears of varying extremes, possibly leading to injury. Also, if you start running before your muscles are warm and ready to go, you might find that the first few minutes might be harder and less smooth than you would expect. So here's how to stretch to the get the best out of your running and avoid unnecessary injuries.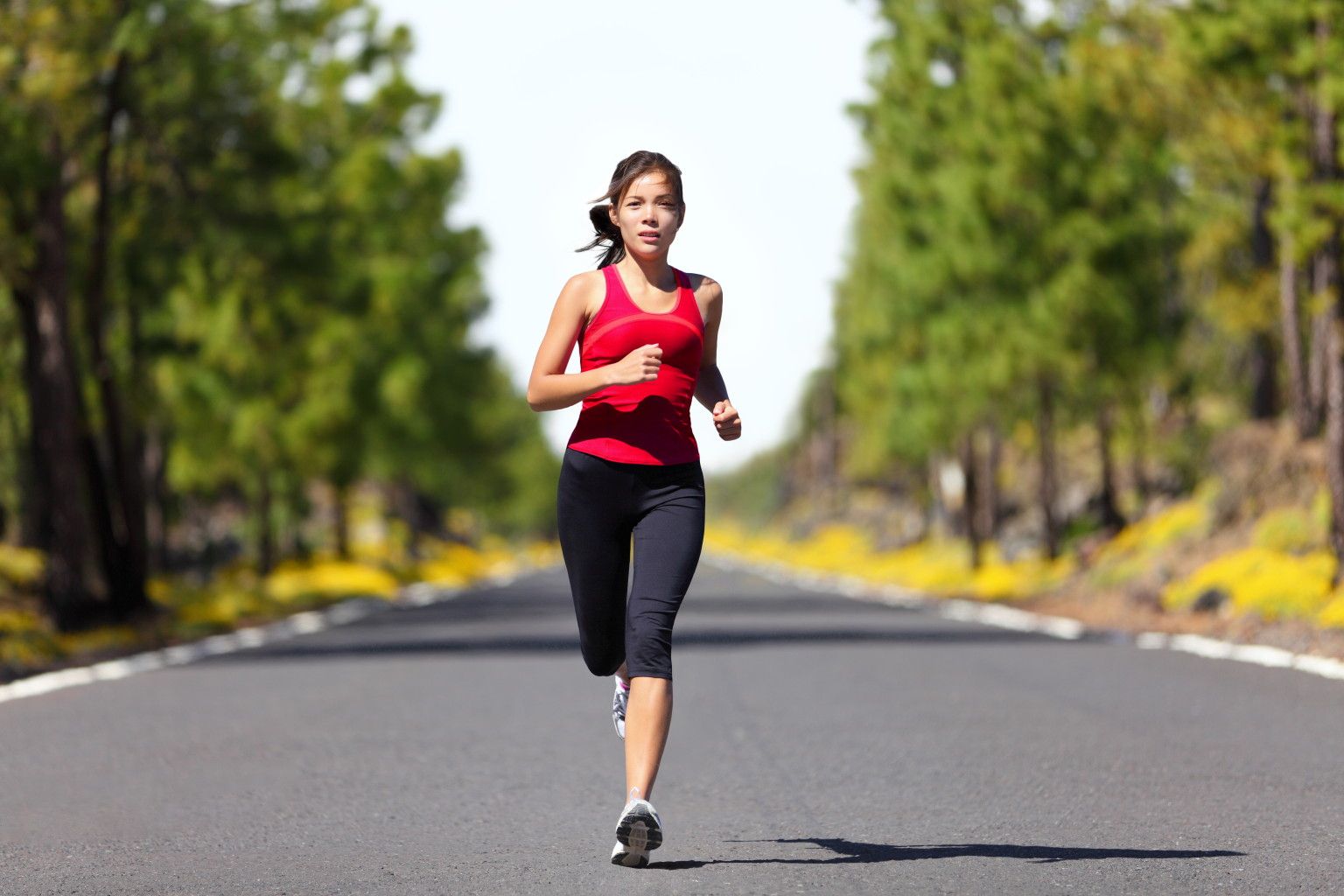 Neck
You would usually want to start your stretching from your head/neck. Standing upright and looking straight ahead, gently reach over and pull your head, sideways, towards your shoulder. Hold, and then do the same for the other side, and for the back and front as well. You might wonder why you have to stretch the muscles in your neck when it's really your legs you're going to use for running, but the truth is that your whole body plays a part when you run and just one part, out of sync, can mess with your form and make your running inefficient. Have you ever tried running with a sore shoulder? Not much fun.
Triceps
Lift up your right or left arm over your head and bend it over till you're touching your shoulder blades on your opposing arm, then with the opposing arm, reach over and pull your elbow slightly hard. Hold it in position for a few seconds then do the same for the other arm.
Shoulders
This step is fairly simple. Extend your arm, fully straightened, at a 90 degree angle to your torso, and use your other arm to pull it in towards your chest, from the elbow. This will help to stretch the muscles in your shoulder and loosen up your shoulder joint.
Shoulders & Upper Back
Place both hands behind your back with both palms facing outward. Use one arm to push the other one outward. You should feel the strain in your shoulders and shoulder blade region. Do the same for the other arm.
Obliques
Stand straight with your feet about shoulder-width apart, raise both arms in the air and stretch over to the right (or left) and do the same for the other side.
Rotator Cuff
Extend your right or left arm out in front of your body with your palms facing outward like a traffic warden making a stop sign; with your other hand, place your wrists against the back of your hand and push it outwards. Repeat for the other hand.
Hamstrings
Standing upright, pull one knee up as high as you can and hold it in position for a few seconds. Repeat for the other knee.
Quadriceps
Standing upright again, bend your knee behind you pulling up your foot all the way to your butt. Hold, then repeat for the other leg.
Conclusion
You should perform each activity for a maximum of 7 seconds to prevent your muscles from over-relaxing. Also don't forget that you can, and should, perform these same stretch moves to cool down after running. This time, be sure to hold your body in position for 10-15 seconds for each move.
WhatsApp number: +971 56 58 30067  (Just send us code 2535 and we will get back to you ASAP)
Contact Us: Click here to send us your details or fill in the form below.
You can get in touch with us 24/7 and one of our experts will not only give you a free consultation but also help you pick out an appropriate male or female personal trainer to meet your needs. One-on-one personal training lessons are available in Dubai, Abu Dhabi, Sharjah, Ajman and RAK.
______________________________________________________________