Walking is one of the simplest and cheapest form of exercise. It can be done anywhere (in your neighborhood, park and mall or on your treadmill. No special equipment is required, all you need is a pair of walking shoes. It is low-intensity and you can regulate the intensity with your pace, according to your fitness level. It targets the major muscles in your legs, including your glutes and hamstrings. Keep reading to find out other reasons you should start walking.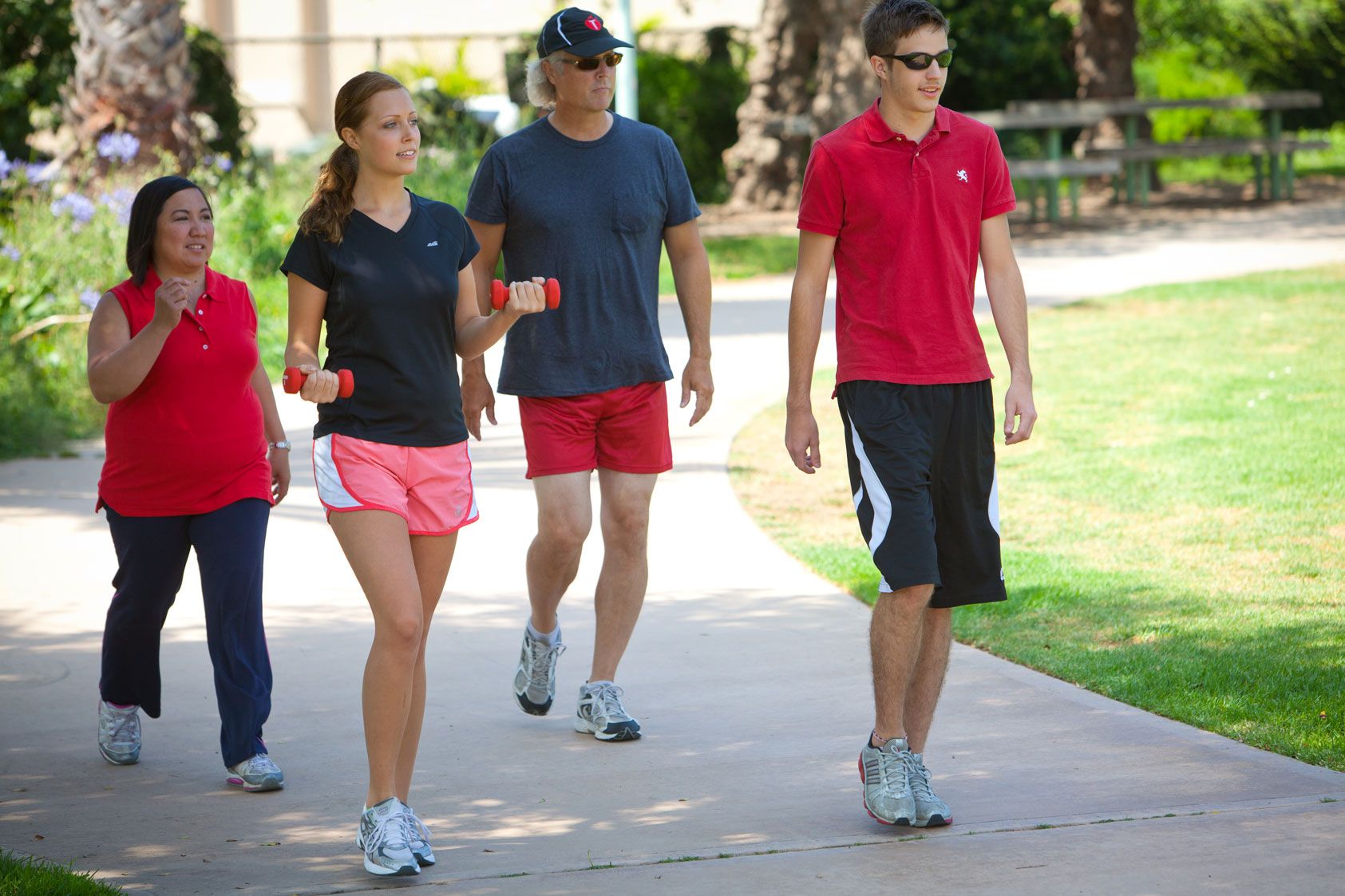 It strengthens your heart
The intensity of this exercise can be controlled. As a result, it can be a cardio workout. This means the heart will have to work harder to meet the demand of the muscles to supply more oxygenated blood. This strengthens the heart muscles and results in a more efficient heart.
2.Lowers high blood pressure (hypertension)
Aerobic exercises help in lowering blood pressure. A recent study showed that high blood pressure patients who walked for at least 30 minutes each day for a week had a higher mortality rate than those who didn't.
 3. Strengthens muscles
Walking not only strengthens the engaged muscles, it also increases bone density and musclemass. Regular walking also increases muscle endurance overtime.
 4. Improves sleep
It has been proven through research that people who walked on a daily basis (or did more physical activity) enjoyed a better quality of sleep.
 5. Prevents type 2 diabetes
Walking is an aerobic exercise. This means that excess glucose in the blood is burned during the workout. As a result, there is less demand for insulin.
 6. Helps control pain from arthritis and joint
By strengthening the bones, walking helps control the joint pain and swelling that arthritis patients experience.
7. Boosts confidence
Exercises, like walking, when done frequently enough, improves your mental, emotional and physical state. With these improvements comes confidence.
Consult your doctor if you have any health condition. You can start slowly with about 10 minutes and gradually work up to at-least 30 minutes on most days of the week to get the full cardio benefits.
WhatsApp number: +971 565 830 067   (Just send us code 4130and we will get back to you ASAP)
Contact Us: Click here to send us your details or fill in the form below.
You can get in touch with us 24/7 and one of our experts will not only give you a free consultation but also help you pick out an appropriate male or female personal trainer to meet your needs. One-on-one personal training lessons are available in Dubai, Abu Dhabi, Sharjah, Ajman and RAK.
______________________________________________________________