Over the years, walking has been known for being one of the best and probably easiest exercises there is. However, this exercise, as easy as it might seem, can be done wrongly. There are so many walking mistakes that people make with even noticing and this can lead to wasted effort or even injury. Here are some of the walking mistakes you might be making:
1. Over-striding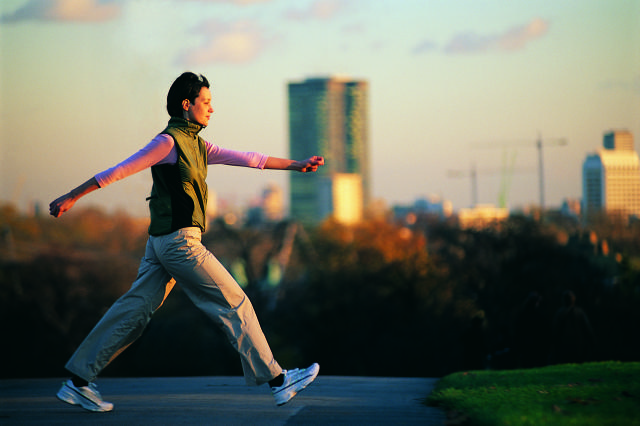 This is one of the most common mistakes made by walkers. Due to the fact that they're trying to walk really fast, a lot of people naturally lengthen their stride in front, reaching out farther with their forward foot. This would often cause you to strike harder with your feet, which in turn would cause your shin to hurt.
If you're trying to walk fast, instead of overstriding, concentrate on taking shorter, quicker steps.
2. The Wrong Walking Shoes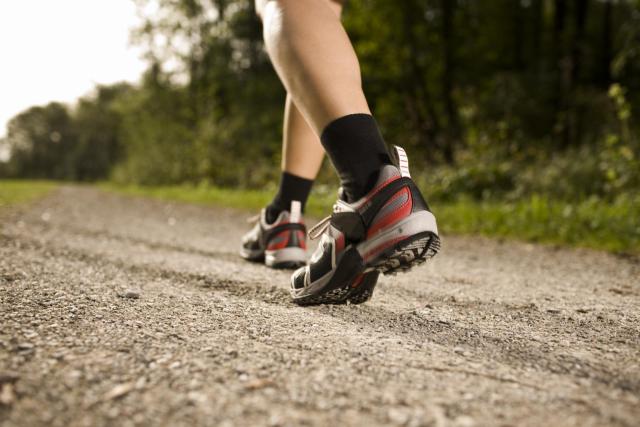 You need to understand that not all shoes are good for your walking exercises. Using just any shoe can be detrimental to your leg and foot muscles and also to your knees. It can also lead to plantar fasciitis. If your walking shoes are heavy, then you should ditch them immediately.
Another factor that qualifies your shoes to be ditched is excessive stiffness. If your shoes have soles that won't bend or twist, then they're not meant for fitness walking. Sport shoes are meant to be flexible and if your shoes are too tight, then you probably shouldn't wear them for exercise.
To get the best walking shoes, go to a sports shop around your area. The shoe experts will help you make the best choice.
3. Walking Flat Footed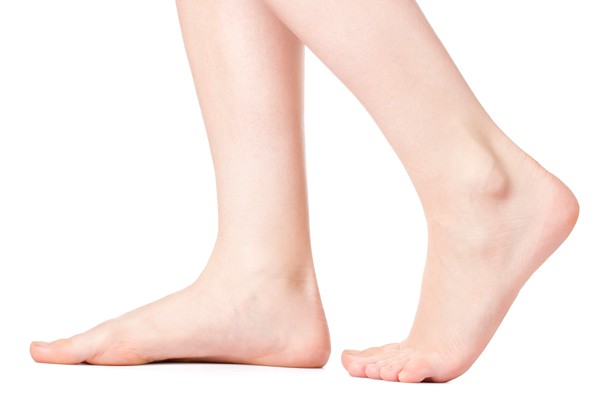 The normal gaiting process requires your feet to land with your heels and then take off with your forefoot. But most people, instead of doing this, flatten their feet permanently and always land flat-footed. This might often lead to shin pain.
You need to take this into consideration. Make sure that you're always landing with your heels and taking off with your forefeet. During your walking exercise, try walking tip-toed for 2 minutes in every 10 minutes. Also, try walking on your heels for 30 seconds in every 10 minutes.
4. Not Using Your Arms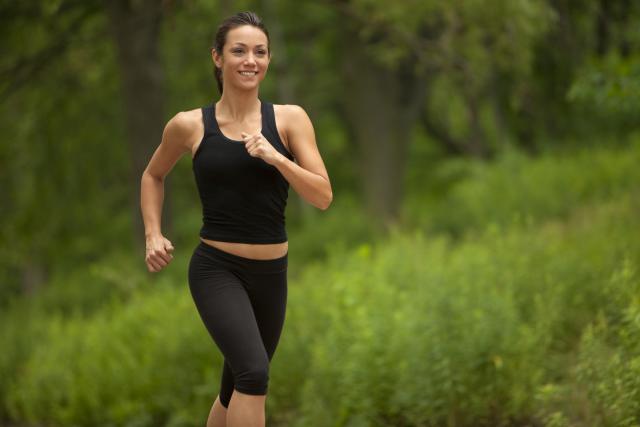 It's a walking mistake to keep your arms still while you walk. It is natural to swing your hands when you walk or run, and also very necessary. Using your hands when you walk, can help increase your speed and power. Make sure to always swing your arms to the extent that they're bent at about 90 degrees.
5. Wild Walking Arm Motion
As said earlier, it's a mistake to leave your arms still while walking. But it's also a mistake to just flap your hands around while doing your fitness walking. There's a particular pattern that you need to follow: If you walk without bending your elbows, your straightened arms would flap around like a bird's. Also, bending your elbows but swinging them from side to side (left to right or vice versa), or swinging your arms so high that they reach your chest level, are wrong ways of swinging your arms when you walk.
The correct way to swing your arms is to make sure you bend them to about 90 degrees, making sure they're close to your sides and swinging them backward and forward only.
Conclusion
If you've been making any of these mistakes, now is the time to turn things around. Be sure to take note of the tips we've shown you here, to ensure that you get the best out of your walks, and protect yourself from injury.
Thinking of hiring a personal trainer? We'd be glad to recommend a fully licensed professional you can trust. Please get in touch with us at:
WhatsApp number: +971565830067 (Just send us code 9507 and we will get back to you ASAP)
Contact Us: Click here to send us your details or fill in the form below.
You can get in touch with us 24/7 and one of our experts will not only give you a free consultation but also help you pick out an appropriate male or female personal trainer to meet your needs. One-on-one personal training lessons are available in Dubai, Abu Dhabi, Sharjah, Ajman and RAK.
______________________________________________________________