Growing up, you probably heard your parents ask you to drink your milk over and over again; turns out they were probably right. Modern science has revealed that dairy products have immense benefits for health and fitness including stronger bones, muscle building, and even weight loss. Read on to see four interesting ways eating dairy products can be beneficial for health: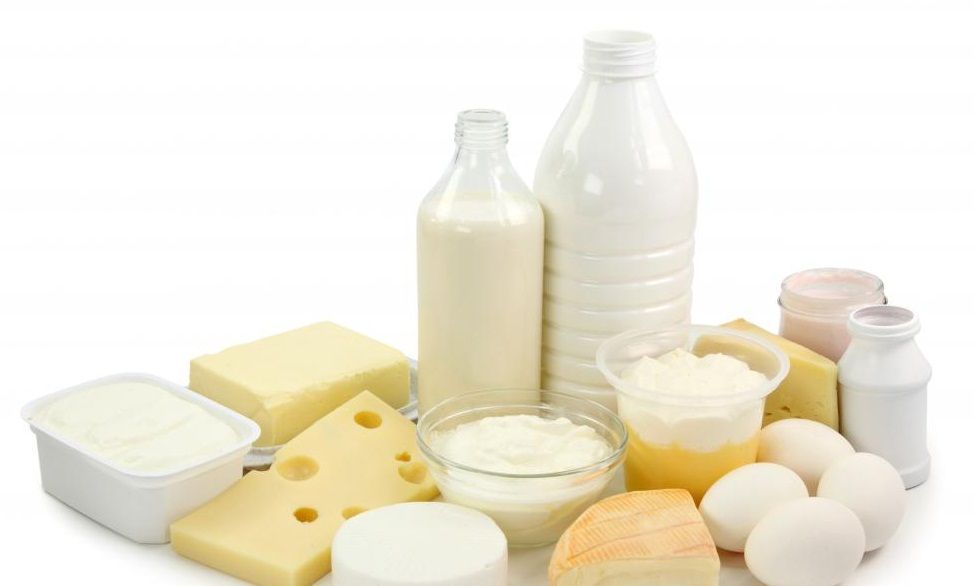 1.Stronger Bones
Everyone, from elite athletes, to body builders and white collar workers, needs to pay attention to developing strong bones. This is so because bones tend to degenerate naturally which could lead to osteoporosis, a condition where bones lose density and become hollow. Although this tends to occur naturally, certain factors could speed up or mitigate the process. Among other factors such as sleep, the amount of calcium you make available to your body in the food you eat, is crucial. This is because bones are the body's prime storage location for calcium and if the body does not get enough calcium from food, it will begin to absorb some calcium from the bones, thus speeding up the process of bone degeneration and leaving bones at increased risk of developing osteoporosis.
Dairy foods such as milk, cheese and yogurt are very high in calcium and a glass or two of milk a day will certainly help to keep osteoporosis away.
2. Vitamin D
Vitamin D is a vitamin that is very important for a number of processes in the body. Critically, vitamin D aids in the process of absorption of calcium into the bones so ideally, you should take as much vitamin D as Calcium. Fortunately, most dairy products today are artificially fortified with vitamin D.
3. Killer Abs
In less refined forms, dairy products tend to be very high in fat content, but in their refined state, they are mostly low fat and actually very helpful for fat loss. Certain dairy products in particular, such as yogurt, contain a high amount of healthy bacteria (probiotics) which help in the process of burning belly fat which is good news if you're looking to develop a defined looking six pack.
4. Protein for Muscle Formation
Dairy products are among the best food sources for protein which is important because protein is used for a number of bodily processes. Of greater significance if you're on a fitness plan, should be the fact that protein is the basic building block of muscles and the more protein you eat, the stronger and bigger your muscles may become.
Conclusion
dairy products are very high in protein and nutrients such as calcium which are very healthy for the human body. An additional benefit that dairy products offer is the fact that there is a very wide range of dairy products and foods that contain significant portions of dairy in them.
A professional fitness instructor might be able to help you get the most out of your fitness plans by helping you design an appropriate diet and nutrition plan. If you would like to hire one, we would be glad to connect you with a trainer you can trust. Please get in touch with us at:
WhatsApp number: +971565830067 (Just send us code 3748 and we will get back to you ASAP)
Contact Us: Click here to send us your details or fill in the form below.
You can get in touch with us 24/7 and one of our experts will not only give you a free consultation but also help you pick out an appropriate male or female personal trainer to meet your needs. One-on-one personal training lessons are available in Dubai, Abu Dhabi, Sharjah, Ajman and RAK.
______________________________________________________________