Sleep is the back bone of every exercise, no matter the exercise, whether weight loss or muscle building, sleep is essential.
We know you have a very busy schedule, sometimes sleep takes the smallest of hours. Some spend their day drinking cups upon cups of coffee trying to push away the sleep. This is totally ok, you can drink as much coffee as you want in a day, it means nothing but when you're on a weight loss mission or any other mission that has to do with weight lifting and burning calories, then taking coffee to deprive yourself of sleep is really not advisable.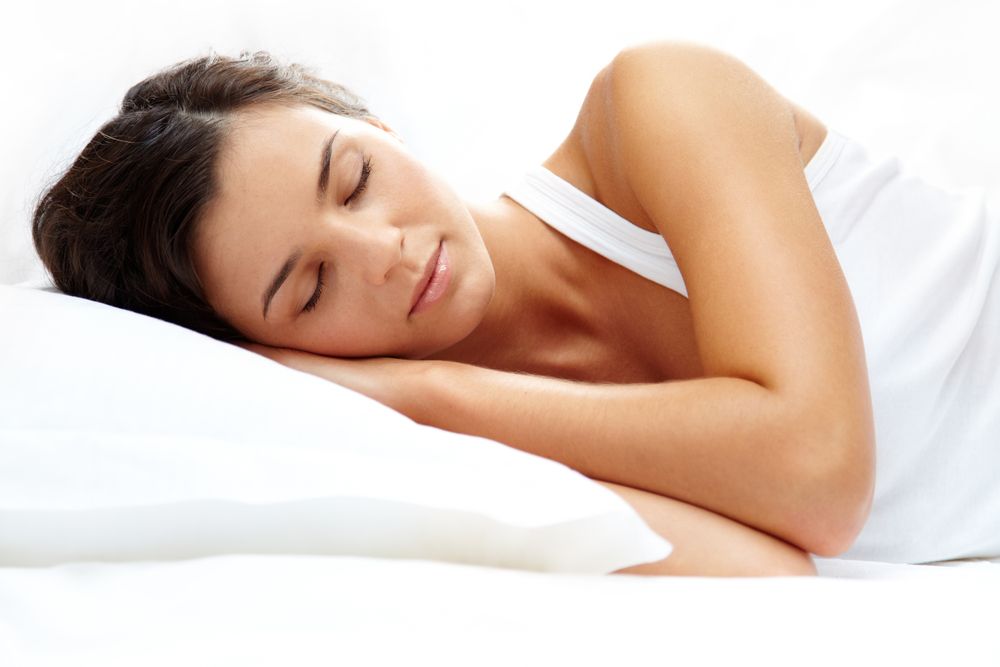 Sleep is essential for weight loss because the amount of sleep you have each day influences what you're likely to eat. Secondly, sleep deprivation changes what happens to the food once its already down the hatch.
Sleep deprived people are most likely the ones who eat the most because if you do not gather enough energy from one source, your body will go on a search mission to look for it somewhere else which will prompt you to eat more food, so you see that sleep deprivation is sending you straight to the kitchen at 2am in the morning to go look for junk food.
Eight hours of sleep at night helps lower the cortisol levels in your blood, while lack of sleep raises the cortisol level. Why it is dangerous for your cortisol to be on a higher level is because the higher the cortisol, then the lower the metabolism. Your body breaking protein into glucose is powered by cortisol, hence if you have too much of glucose in your body, it'll get stored as fat, that is why you need sleep. You can't be on a weight loss mission and at the same time be storing fat.
For your body to build the required muscles, cortisol interferes with it so if you're trying to lose weight you really want to make sure you have low cortisol levels in your blood. To do this you don't have to do extra exercises, all you have to do is get enough sleep.
Your pituitary glands secretes more hormones while you're asleep than when you're awake. These growth hormones stimulate cell regeneration, reproduction, growth, and also aids in building muscles. With a higher metabolism, you burn energy faster which is why you need higher levels of growth hormones for energy to burn faster and loss weight.
If you're too busy to sleep check yourself to see if you're really too busy to sleep. Movie addicts are not too busy to sleep, if you're up at 1am in the morning watching just movies or partying or doing any other thing a 'real' busy man wouldn't do; then you're not too busy, so do not try to count yourself among those who are actually busy. In a situation like this, you might want to have a rethink before you run into a permanent crisis mode which is not good enough for your health.
A smart napping schedule can go a long way, it doesn't necessarily mean having 8 hours of sleep before it can be considered as 'enough sleep', thus try to look for ways in adjusting your sleeping pattern.
Finally, to have a successful long term weight loss you need to find a sleep schedule that'll be comfortable enough for you and have you energized and ready to take on the day.
Sleep is a very crucial factor in weight loss, it suppresses your appetite and raises your metabolism while allowing your body to rest and recover. So apart from sticking to a strict balanced diet, you should also make sure that you have enough rest at night.
WhatsApp number: +971 565 830 067  (Just send us code 2779 and we will get back to you ASAP)
Contact Us: Click here to send us your details or fill in the form below.
You can get in touch with us 24/7 and one of our experts will not only give you a free consultation but also help you pick out an appropriate male or female personal trainer to meet your needs. One-on-one personal training lessons are available in Dubai, Abu Dhabi, Sharjah, Ajman and RAK.
______________________________________________________________