UAE families looking for fun and fitness can speed around these cool rinks that offer roller skating for kids
If you're looking for a bit of retro with your family fun, you'll want to check out the Trainer.ae that offers roller skating for kids. Put on your skates or roller blades (don't forget a helmet!) and zoom around these indoor and outdoor Session with our Experienced and professional trainers for guests of all ages. And don't worry—if you don't have the right gear for the occasion, many spots will rent you some.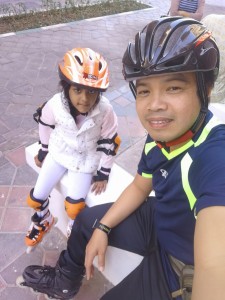 Kids will get excited about fitness while skating around Dubai. As for rentals, you can choose from a roller or inline skates while little ones start off with the help of a skate mate until they become speedy pros.
Roller skating seems like it's on the way back with a resurgence of some of Parks in UAE, that offers an affordable way to tap into the memories of youthful nights out.
All the classes are an hour long and if you like the first class you can subscribe to the complete package.
You can call us 971565830067 or WhatsApp at 971565830067 to set up an introduction/register class and start ASAP.
Contact us If you need special quotes
Kids Discounts & Family Discounts (By Quote)
Crash Courses
Home Visits
Groups of 6 +
Re-Up For More Classes?
Bonus Classes Offered On an Individual Basis
INTERMEDIATE SKATING CLASSES
TRAINER.AE Intermediate Skating Class is an 8-week course.
Things that will be covered are: Backwards Skating? Transitions? Backward to Forwards? Crossovers etc