Socializing and burning calories at the same time? That is perhaps an unusual combination when it comes to city life. But the fitness benefits of roller-skating are exceptional. Not only is it a great cardio workout that tones your legs, its low impact so doesn't damage the knees like running can do.
Not for the faint-hearted, but Weariest also run core killer sessions, where, put simply, you do core exercises on the skates. "It burns more calories than running because you've technically got weights on your feet which you are pulling along. You'll be in pain after your first session, even if you regularly go to the gym because you're doing a full-body workout as well as working different muscles,"
Sessions – hosting between three to thirty people – don't have a time limit but tend to run for an hour and a half. "We Provide Private one on one sessions at your doorstep.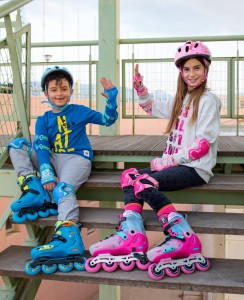 All the classes are an hour long and if you like the first class you can subscribe to the complete package.
You can call us 971565830067 or WhatsApp at 971565830067 to set up an introduction/register class and start ASAP.
Contact us If you need special quotes
Kids Discounts & Family Discounts (By Quote)
Crash Courses
Home Visits
Re-Up For More Classes?
Bonus Classes Offered On an Individual Basis
INTERMEDIATE SKATING CLASSES
TRAINER.AE Intermediate Skating Class is an 8-week course.
Things that will be covered are: Backwards Skating? Transitions? Backward to Forwards? Crossovers etc