Protein bars have been known through the years to aid in weight loss. Probably because they keep you full for a longer period and your body expends more calories during this period, trying to break them down.
In as much as protein bars are nutritious and are often seen as one of the best snacks you could ever have, some are basically junk food. So it's important that you know which of these protein bars are the best for you.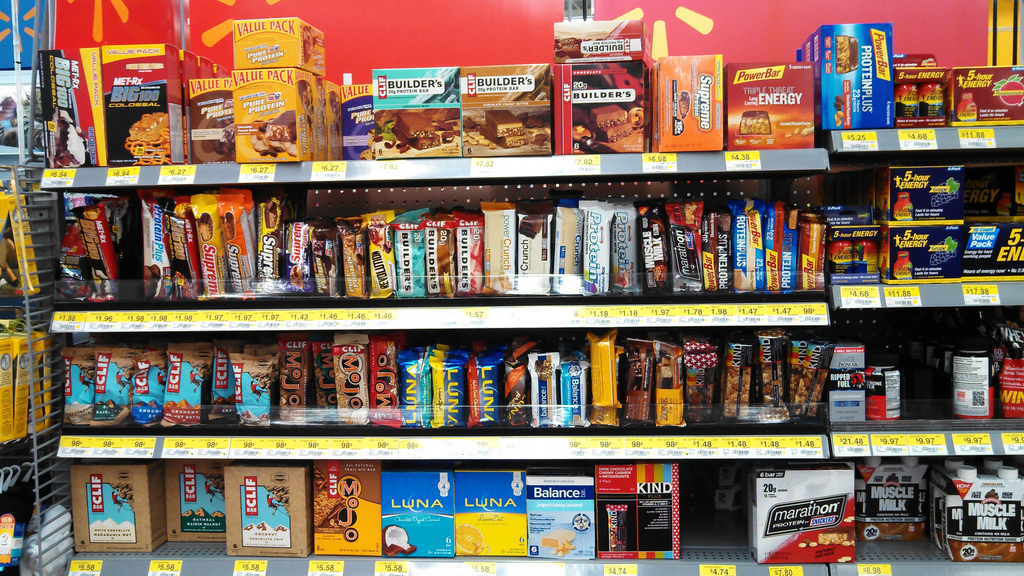 In order to make a better choice, researchers looked at the ingredient list and overall calories, protein, fiber and sugar content. Here are the top 5 best protein bar choices you should be making:
1. Health Warrior Lemon Goldenberry Protein Bar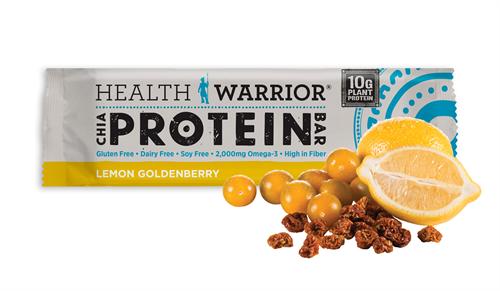 Health warrior bars contain a blend of protein-rich chia seeds, oats, quinoa and peas. Most of these components are also good sources of fiber and other nutrients. Chia seeds for example, are loaded with protein, fiber, antioxidants ad omega-3 fatty acids, all of which help in protecting your body from several life-threatening illnesses.
When soaked in liquid, these high-fiber foods found in health warrior lemon goldenberry protein bars (chia seeds, oats, etc), turn into gel, which can take-up serious space in your tummy, helping you feel full. This Health Warrior bar is also a good source of calcium for bone building.
calories – 190
fiber – 6g
protein – 10g
sugar — 10g
2. Evo Hemp Cashew Cocoa

This protein bar has a very simple ingredient list. Its major contents are vegan hemp seeds, dates, cashews and apricots. Hemp, just like the chia seeds, contains omega- 3 fatty acids, which are very essential for your health, helping to reduce inflammation, lower cholesterol and boost brain function.
calories – 185
fiber – 3g
protein – 7g
sugar – 10g
3. RXBAR Chocolate Sea Salt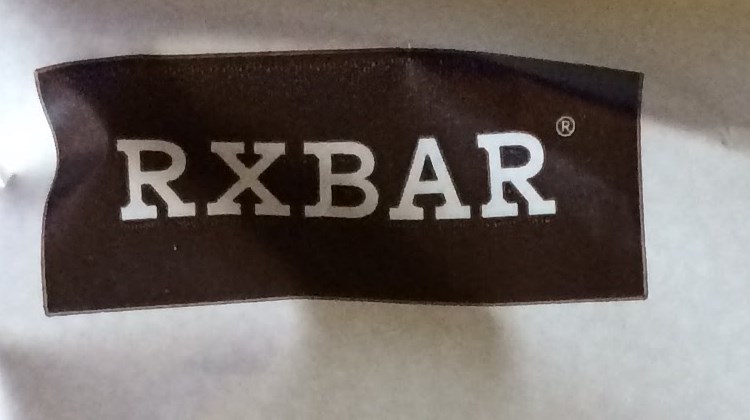 The beautiful thing about this protein bar is that it has a clean (no artificial sugars added) ingredient list. With the exception of natural chocolate flavour, all six ingredients are real foods: egg whites, almonds, cashews, cacao and sea salt. On the mineral front, RXBAR is a good source of magnesium and potassium which helps maintain muscle function and lower blood pressure respectively. It also contains egg whites which are a good source of protein also have fewer calories than egg yolks.
calories – 200
fiber – 4g
protein – 12g
sugar – 12g
4. Juno Bar Apple Crisp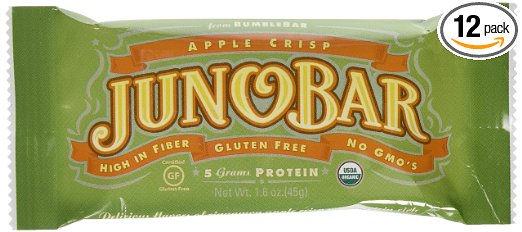 These protein bars are mostly made of whole foods; in particular, dates, almond butter and apples are the three most prominent ingredients. They also contain quinoa, chia, rice protein and hemp protein. Rich in iron, Juno Bars are ideal for women of childbearing age, who are often iron-deficient.
However, it's important to take note that Juno bars contain inulin (a type of fiber that may cause gas and bloating in sensitive individuals), so people with irritable bowel syndrome (IBS) might want to just skip this protein bar .
calories – 160
fiber – 5g
protein- 5g
sugar- 7g
5. Zings bars double nut brownie

This protein is lower on the list because its sugar content doesn't come from natural sources. However, with 8g of fiber and 10g of protein for less than 200 calories, it's actually a healthy choice for most people. The Zing bar, just like the Juno bars also contains irons, and similarly, you should also try proceeding with caution if you have IBS, because of its high probiotic fiber content.
calories- 190
fiber – 8g
protein – 10g
sugar – 9g
Conclusion
One of the main reasons why people fall ill is because they eat the wrong foods. Most snacks we have around today are junk foods and are best avoided. Instead, try these delicious protein bars we have talked about, for better health and fitness.
Thinking of hiring a professional fitness trainer for further personalized guidance? We'd be happy to recommend a trainer you can trust. Please get in touch with us at:
WhatsApp number: +971565830067 (Just send us code 8403 and we will get back to you ASAP)
Contact Us: Click here to send us your details or fill in the form below.
You can get in touch with us 24/7 and one of our experts will not only give you a free consultation but also help you pick out an appropriate male or female personal trainer to meet your needs. One-on-one personal training lessons are available in Dubai, Abu Dhabi, Sharjah, Ajman and RAK.
______________________________________________________________