The average man always feels a bit intimidated by the images surrounding him. How do you feel when you log on to your social media account and find a macho photo of one of your high school friends looking all sexy and girls commenting on how sexy they find him?
For some men, they always feel intimidated when their girls obsess over a sexy picture they saw, and as GOD created the 'female specie', you often hear questions like, "Jim, how come you don't work out"; or, "Alex, why aren't you as sexy as this guy?"
How do you feel when you hear questions like that? Sometimes you try to cover it up by saying stuff like "you don't care how the boy looks, its your body, and you have the right to do with it whatever you wish". But in reality, you're dying inside.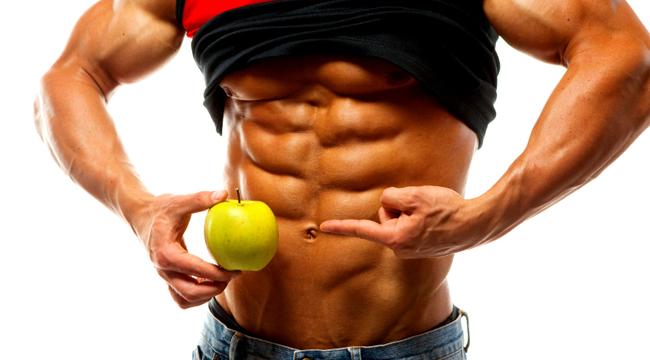 You are no exception, the boy she's obsessing about isn't better than you; he just knows how to maintain his body which is why he flaunts it everywhere. You're too scared to flaunt yours because you don't feel sexy, even at the pool you wear t-shirt. But who said you cannot be who the inner side of you really wants to be? Its all left for you to decide what you do with your body, if to build it or let your biceps be as small as a cucumber or your belly, pot.
Getting that perfect body is not easy; it will take time, commitment and patience. To do this, you must lose weight, build your muscle and change your diet. In addition, you must adhere to a strict strength and cardiovascular training and continue to monitor your progress to make sure there are changes
If you need to lose weight, you need to choose foods that are less caloric and make sure you have enough protein to help the body building process fast. If you are used to a three meal a day diet, change. Eat up to 6 times daily in order to give your body the protein and energy it needs to build you the perfect body.
Eat lean meat to make sure you have enough protein to build you the perfect body. Lean meats such as fish, poultry, pork or lean red meat will do just fine. Give your body two to three proteins per day because it needs protein to build muscles.
Water is life drink enough water daily, always stay hydrated to have effective workouts and never fail to exercise. You do not necessarily need a gym; begin a strength training program, the kind of exercises that requires just your body weight. Do push-ups, squats, crunches, triceps dips amongst others.
Go jogging.

Jog for 45 minutes per run, five days a week in order to get the perfect body. These cardio exercises will help burn additional calories and burn fat. When jogging, jog at a pace that will cause you to sweat. Take breaks and keep a track record to help you run more than 45 minutes.
Finally, while doing push-ups, squats, crunches, triceps and lunges, try to do them three times per week and perform three sets for each. Do as many repetitions as you can until you're too tired to perform another repetition. Rest for 30 seconds; perform your next step, rest for another 30 seconds and move on to another exercise. Keep record of all these and try to beat your records in each exercise. Give yourself a day break between workouts and you will begin to see changes in less than no time.
WhatsApp number: +971 565 830 067  (Just send us code 2761 and we will get back to you ASAP)
Contact Us: Click here to send us your details or fill in the form below.
You can get in touch with us 24/7 and one of our experts will not only give you a free consultation but also help you pick out an appropriate male or female personal trainer to meet your needs. One-on-one personal training lessons are available in Dubai, Abu Dhabi, Sharjah, Ajman and RAK.
______________________________________________________________