There is no such thing as perfect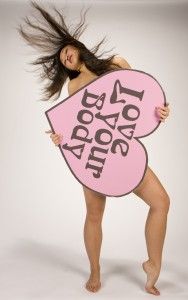 Unless you're delusional and have this strange idea that 'perfect' is Kim Kardashian, then you'll know that no one is ever satisfied with their body or appearance. Just look at Kim's track record of the number of times she's had to go under the knife firstly to even reach the look she flaunts today. Whether your a size 0 or a world supermodel, you will always find something that you don't like about yourself. Maybe it's because were women and nothing is ever good enough?
For me, I felt I was getting slightly out of shape, so I joined the gym and guess what ladies – it wasn't just a January thing! I can proudly say I've kept it going and have been solid with consistency. But I confess to some chocolate temptations here and there, nonetheless, I worked a sweat in the gym the following day as a punishment.
If I looked in the mirror and hate what glances back at me, I'd have to book an appointment to change my hair or a visit to MAC where I can change my makeup and feel different for a change. What I'm trying to get at is we have to learn to accept ourselves and love what we look like or simply do something about it!
Stop Hating Yourself
The big problem today is media is everywhere and influencing our lives. Celebrities and models suffocate us with the 'perfect body' until you manage to get a hold of a leak where they've not been airbrushed and looking their best, hands up if you can't help but horribly grin that they don't look like gods but could just pass as US NORMAL PEOPLE! But that's exactly what they are, normal.
The only difference between us and them is two simple things, an evil gym instructor that must daily make their lives miserable and two, their make up artists are the best of the best.
So let's stop caring about what the celebs look like and focus on helping ourselves out.
Try to exercise at least 3 to 4 days every week even if its for 30 minutes
Exercise areas of your body that you've been hiding for so long
Strength training and cardio will help you tighten loose and unwanted skin
Accept that what you see isn't real!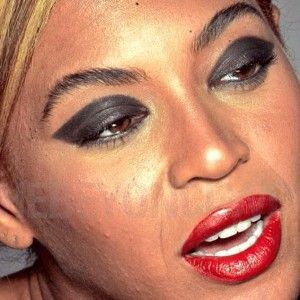 Now I love Beyonce, for me when the 'outrageous' photos of her L'Oreal advert where leaked I couldn't help but take a step back and wonder what so many of the Beehive Beyonce fans were getting so emotional about?
Is it bad that we're seeing a 'real human being'?
It's like they expect us and we as fans want to believe she is PERFECT? Don't get me wrong, with and without makeup Beyonce and many other women we look up to are beautiful! But not to the point where they no longer look real.
We have to accept that our idols go under hours of professional transformation with not only excellent makeup products but also the power of the editing brush.
You shouldn't want to look like someone else, be unique. Try out makeup that suits you.
Makeup is like art, experiment with the canvas of your own face. Don't listen to peoples opinions, what you like someone else might not and vice versa.
Change your makeup technique now and again. If you do the same routine day in and day out you'll begin to get bored and feel unsatisfied very soon.
Consider a Make Over night with the girls! Pamper and do each others makeup.
The power we posses to a better self – esteem and self worth in ourselves can help influence the way people treat us. If you believe you deserve to be loved regardless of your shape and appearance, if you truly love yourself first, people will only follow!
This valentines I  was all prettily pampered and I felt beautiful, maybe I jinxed myself because as soon as I got into the City somehow the tip of my heel got caught into a drainage slip and the plastic tip of the heel that stops the horrible noises as you walk was yanked out. Did it stop my night? Of course not, but what I did next no one expected.. I purposely placed the other heel into the drain slip and pulled out the other. I couldn't really be walking around not being level could I now ladies?
I spent the entire night clicking about, but considering I did it so confidently no one else could point the problem out to me. Because I knew and I didn't care.
My last tip to all you fabulous readers is that you should take care of your body, not with pills and potions. Take a well deserved spa day, buy plenty of facial/skin care products and make yourself feel and look good.