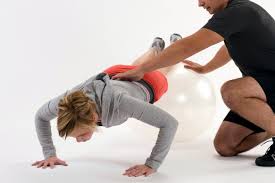 Personal training may seem like a glamorous profession, but in the end it's based on two types of hard work:
The actual sweat you and your clients put in at the gym,
The behind-the-scenes work it takes to start a personal training business.
Step 1
Pursue a personal training certification from either a reputable, accredited local university or a nationally recognized program accredited through the National Commission for Certifying Agencies. Expect to dedicate at least six months, to a program of study.
Step 2
Register your business name through your state government. If you're operating as a sole proprietorship, you can use your own social security number, or Employer Identification Number. If you hire employees, obtaining an EIN is obligatory.
Step 3
Register your business name with your State Revenue Agency. Note that tax and registration requirements vary from state to state. Next, obtain a business license. Although no licensing regulations exist for personal trainers, you still need a business license to legally operate as an independent business.
Step 4
Purchase liability insurance. Often, the organization that certified you may offer good prices on liability certification for personal trainers. If you train out of an established gym, they may offer some liability coverage, especially if you work as an employee. Check your contract terms carefully. Carrying your own liability insurance is a good idea, even if the gym insures you, because the gym's insurance won't cover you during your work outside the gym. If you decide to open your own personal training studio, you'll need to insure the premises and equipment as well.
Step 5
Approach a gym about working as a personal trainer. Starting at a gym gives you access to plentiful equipment and a wide potential client base. You might be allowed to promote yourself by teaching seminars or making yourself available on the floor to answer questions. If you work independently of a gym in your own studio or clients' homes, you will have to be more creative about your marketing strategies. Word of mouth promotion is one of your best tools, but before you can have satisfied clients you have to have clients, period.