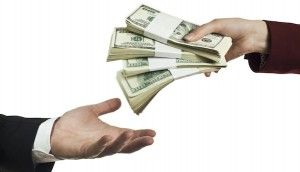 Starting and running your own business can be financially and personally rewarding. You don't have to take orders from anyone, or deal with rush-hour traffic and politics in the office. You're going to need to know how much you need and how you're going to use it to get your business off the ground.
1.

Borrow money from your bank to start your business.

If you have excellent credit history, you can easily borrow start-up capital from your bank. You will, however, need to present your bank with a business plan as well as collateral such as real estate property as a way to pay them back just in case your new business doesn't succeed.
2.

Borrow start-up capital from the Small Business Administration.

The SBA offers many free loan programs regardless of your credit history. The application process is hassle-free, fast and easy.
3.

Borrow money with one or more of your credit cards to start your business.

You can use your cards to instantly pay for things such as leasing an office, buying supplies and paying for legal fees. Make sure to use cards that have extended grace periods so you can have more time to pay your balances without accruing any finance charges.
4. Calling all Friends and Family

Get start-up capital for you business by borrowing money from your friends and family. Tell them about your business plan and offer to pay them back with interest. Of offer to give them an equity stake. Paying interest to family and friends is often much cheaper than paying interest fees from a financial institution.