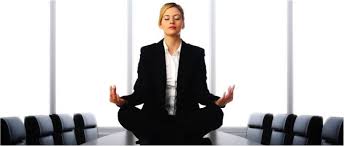 Once upon a time, corporate wellness programs used to mean just having equipment that facilitated physical training in the development and care of the human body, or encouraging people to take the stairs instead of elevators and so on.
Now, it has been observed that people are innovating and trying different mediums of wellness such as real money, and sometimes penalties, as incentives for workers to get a better sense of approach to intended programs. Stipulated below are four kinds of corporate wellness programs you can implement at your work place:
1. On-site fitness training program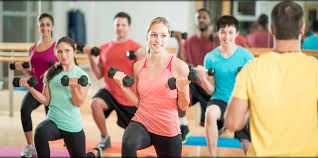 On site fitness training program is a common type of wellness program that requires a constant usage of equipment that can help employees loosen up and get their minds refreshed. This can be best implemented if every employee has access to personal trainers, swimming pools, rock climbing walls and other such.
There will be times at your work place when people will be so tired and unable to perform their daily duties. Implementing this form of wellness program and ensuring that people participate fully will result in maximized potential.
2. Yoga classes

Yoga and meditation is an extremely effective stress reliever you should try establishing at your place of work. Once established, everyone at your work place should be encouraged to practice from time to time. Bear it in mind that yoga is undisputedly an influential way for co-workers to incorporate self-care into work, so that they don't have to feel guilty about neglecting their designated tasks.
Practicing yoga will help ease every feeling of tension from work or other sources of stress activators. Have everyone at your work placed participate in this exercise as they get the maximum benefit of yoga experience.
3. Transit options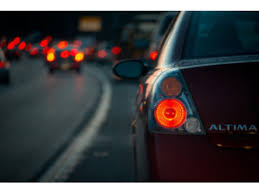 This program entails encouraging alternative methods of transportation, such as riding bikes or public transit initiatives, which are beneficial to the work place and the future of the environment.
This program appeals to people who value environmental responsibility and could help hire other environmentally inclined people.
4. Paramedical services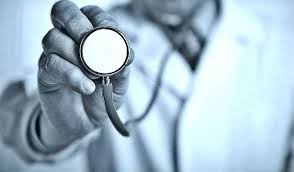 Introduce to your fellow workers a means of acquiring paramedical services, like massage therapy, quick aid assistance and other services of suitable choices. Implementing this program at your place of work will keep your fellow workers in a state of relaxation and continuous health.
There are different types of corporate wellness programs you can implement at your place of work and be sure to reap their benefits respectively. In a nut shell, it is good that you take out time to look into these four kinds of corporate wellness programs and select at least 2 -3 preferable kinds and make sure you follow through on either of them.
A professional fitness instructor will be able to help you design a corporate wellness plan that works for your organization and if you would like to hire one, we would be glad to connect you with a trainer you can trust.
WhatsApp number: +971565830067 (Just send us code 4958 and we will get back to you ASAP)
Contact Us: Click here to send us your details or fill in the form below.
You can get in touch with us 24/7 and one of our experts will not only give you a free consultation but also help you pick out an appropriate male or female personal trainer to meet your needs. One-on-one personal training lessons are available in Dubai, Abu Dhabi, Sharjah, Ajman and RAK.