For anyone that doesn't already know, I LOVE HEELS!
I'm literally obsessed with the colors, the gorgeous straps and the elegant class they bring depending on your style of course. Although I like to think of myself as a 'pro heel walker', I've got to admit to the horrible pain when breaking into them first pair of heels you've been waiting endlessly for the delivery man to bring to your doorstep. New shoes need time to break in because they haven't yet conformed to the unique shape of your foot. And before these beautiful new shoes take on the shape of your feet, you'll often find they take of more of you skin and cause painful, unsightly blisters. I really don't want another occurrence of valentines day where I had to place numerous plasters over my feet and it was so visibly obvious that I just wanted to go home from the embarrassment.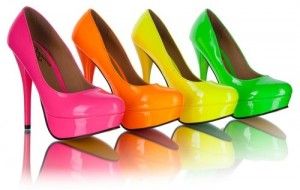 So ladies, I've searched the net vigorously and this is what I've found:
What You'll Need
Potato
Quart-size plastic bags
Hair dryer
Sandpaper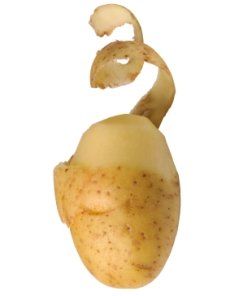 Begin by peeling a potato
Place it snugly inside the shoe.
Allow the shoes enough time to sit overnight, giving them time to stretch.
If you find your shoe still doesn't have enough room, you might need to use a larger potato.
You will then need to fill a plastic quart-size freezer bags with enough water to fill your shoe.
Place the water bags in the shoe and then place the shoes in the freezer, yes you heard correctly so make some room in the freezer!
Before you start wondering how bizarre this is, know that the water freezes and expands, it will stretch out your shoes/heels.
Later you will need to blow hot air on the shoes.
The same way water can make a shoe material shrink, heat can make a shoe stretch.
Use your hair dryer to blast out heat onto your shoe for about ten minutes to stretch it out.
Nearly there ladies, you'll now need to scuff the bottom of your shoes with sandpaper to break in the sole of the shoe and prevent slippage.
Lastly, you'll need to knead the shoes gently by hand to help loosen them up.
Grab the shoe by the heel and knead the shoe back and forth to loosen the sole.