Personal trainers' are people you depend on to show you left from right when you're trying to achieve your fitness goals. Their role can also be really personal and if you're going to hire one, then you want to make sure that you choose a person who can handle this responsibility. Here are 7 important things to look out for: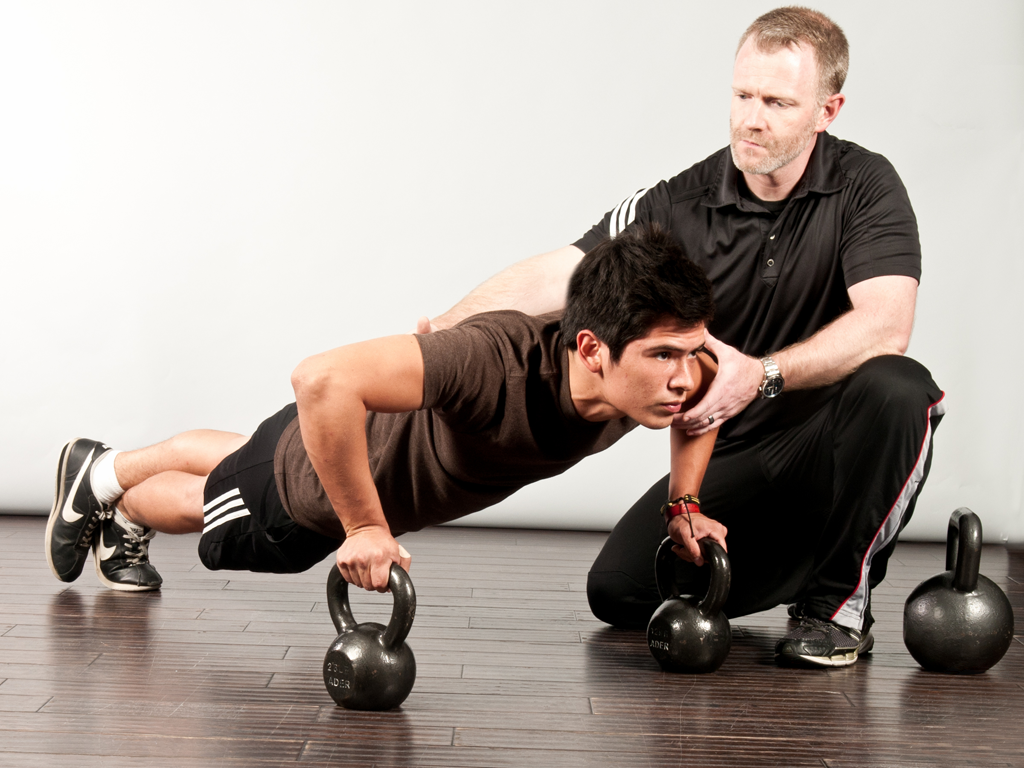 Referrals
When it comes to getting a personal trainer, you want to stay as far away from the bad ones as possible. People are usually very happy to recommend a god professional trainer so a lack of verifiable referrals is a huge red flag to watch out for.
Experience
You want to be sure that if you're getting a personal trainer, you're not going to be their Guinee pig. Even if you're thinking of giving a fresh college graduate a chance, you should check for any professional or extra-curricular activities they may have participated in that could count as practical experience.
Professionalism
A huge part of a personal trainers work will involve them getting involved in some aspects of your private life and perhaps even forming a bond. When this happens, it is very important that your professional trainer be able to maintain their professional responsibility toward you.
Academic Qualifications
Regardless of how fit a trainer may look, or how many good referrals they may have, you should look for evidence of academic qualifications or professional training because hiring an unqualified fitness trainer will automatically put you at risk of picking up injuries and wasting your time and money. Also ports science is always generating new knowledge so even if a fitness instructor can show some proof of academic accomplishments, you should check and be sure that they are actively staying abreast of the developments in their field.
Area of Specialty
People have often very different fitness goals and fitness trainers may have differing strengths regardless of their common educational background. For example, some trainers might specialize in weight loss, while some others might specialize in building cardiovascular endurance or building muscles. You should choose a fitness trainer whose strengths match your fitness goals.
Personality
Like we keep reiterating, a personal trainer is a person that is going to spend a lot of time in your personal space; so you have to make sure that you can get along with this person. Your trainer will be your coach, motivator and guide but not everyone has the right attributes to be able to perform these roles adequately.
Personality traits that are most desirable in a fitness trainer are patience, the ability to handle irate or non-compliant customers, sociability etc.
Communication Skills
Sometimes, with exercises and some other aspects of sports science, the details can be a little complicated so you will need a fitness trainer who is capable of breaking down the big picture in a way that allows you to really grasp the essence of it, especially in instances when they can't physically be with you, such as over the phone or in a text message. There is really no point hiring the very best fitness expert in the world if they are unable to effectively pass on their knowledge to you.
Conclusion
A good personal trainer may be able to help you achieve your fitness plans but a bad one will be a waste of money and put your health at risk; so you need to make your choice carefully. If you live in Dubai or any part of the UAE, Trainer.ae can help recommend or connect you with a trainer you can trust.
WhatsApp number: +971 565 830 067  (Just send us code 3506and we will get back to you ASAP)
Contact Us: Click here to send us your details or fill in the form below.
You can get in touch with us 24/7 and one of our experts will not only give you a free consultation but also help you pick out an appropriate male or female personal trainer to meet your needs. One-on-one personal training lessons are available in Dubai, Abu Dhabi, Sharjah, Ajman and RAK.
______________________________________________________________