Heart disease can also be referred to as Cardiovascular Heart Disease. It is a condition that affects the effective flow of blood to the heart and thereby damages blood vessels.
In children, heart diseases are usually more fatal, compared to adults, but there are some symptoms that will help you spot them early. Read on to learn about the symptoms of cardiovascular disease in children:
1. Irregular heartbeat
The presence of disease in a heart can cause it to beat irregularly (could be faster or slower). It's possible for the child to notice how slow or how fast his/her heartbeat has gone in a minute. Once this is observed, cardiovascular disease is a likely diagnosis.
2. Rapid breathing
In this case, the child breathes faster than he/she should within a minute. It is also called hyperventilation. In most cases, it is associated with blood clotting, asthma, and infections.
3. Angina
This can also be referred to as chest pain and it is a common symptom of a heart defect. Children with angina would feel abnormal pain on the chest, due to the insufficient supply of blood to the heart.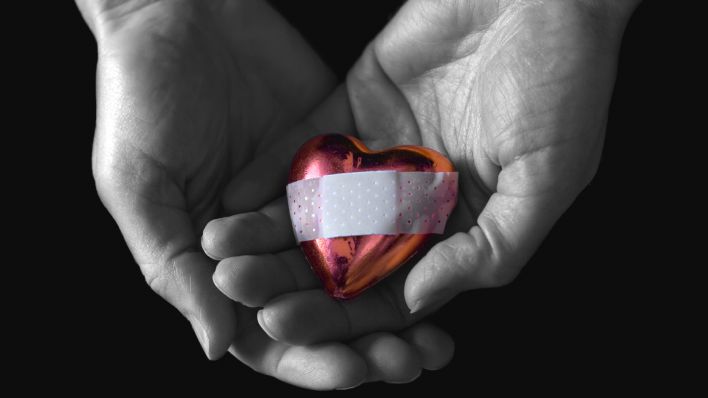 4. Fatigue
This is one of the very first symptoms that shows up once there's a heart disease. The child would get to feel tired more often than normal. With little or no work done, there's a feeling of exhaustion or decreasing energy levels.
5. Cyanosis
Cyanosis is a physical symptom that causes a blue coloration of the skin. This is due to poor circulation of oxygen in the blood, which eventually affect the tissues that surround the skin.
6. Fever
When a child has fever for a long period of time, there's likely to be an infection that could result in a heart disease if not properly taken care of. An example of such fever is rheumatoid fever (a fever caused by inflammation and pain in the joints).
7. Lack of appetite
Generally, most children tend to lose their appetite at one point or the other, but if it becomes consistent, there's a likelihood of there being a heart complication.
Conclusion
Cardiovascular disease is associated with other health complications like diabetes, obesity, asthma and also, depression. Once any of the symptoms listed above are observed in a child, extra precautions should be taken with immediate effect. This is done in order to avoid a worse condition for such children that could result in heart failure and eventually, possibly even death.
WhatsApp number: +971565830067(Just send us code 7222 and we will get back to you ASAP)
Contact Us: Click here to send us your details or fill in the form below.
You can get in touch with us 24/7 and one of our experts will not only give you a free consultation but also help you pick out an appropriate male or female personal trainer to meet your needs. One-on-one personal training lessons are available in Dubai, Abu Dhabi, Sharjah, Ajman and RAK.
______________________________________________________________