Should organizations really be as concerned about corporate wellness as the media would have us believe? We think the answer is yes. Studies have shown a number of assorted benefits, all of which have an impact on a company's bottom line, and if you're trying to make up your mind about whether or not to invest your company's resources in this way, here are a few reasons why we think you should: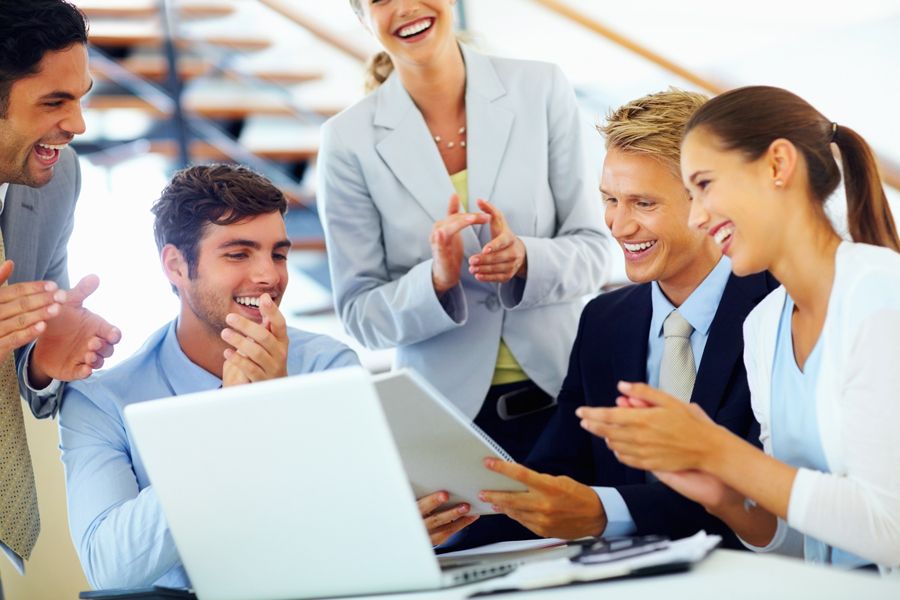 Happy Staff= Higher Productivity
Good health has been associated with having better, brighter moods and being generally sharper at work. Exercise, in particular, helps to improve moods and causes people to stay more alert for up to seven hours afterwards. This effect should further help them be more productive and effective at work as they show greater willingness to go above and beyond in executing their duties.
Reduced Turnover
The experience of some firms which have implemented corporate wellness programs, has shown that organizations which implement these programs have much lower employee turnover rates. It's not exactly clear just how having a corporate wellness plan helps to motivate employees to stay put, but there is a clear correlation. Also, an education finance firm, Nelnet, reports that when asked what they will miss the most about the job they are leaving, wellness programs are the most common answer cited by departing staff.
Less sick days
Taking proactive steps to keep staff healthy will obviously mean that, for the most part, they are not likely to pick up a large number of avoidable illnesses. Of course, you probably care about the wellbeing of your staff and obviously don't want them falling sick frequently, if at all. But there's another very practical and obvious reason why healthy staff should be a key company deliverable: less sick day's means more working hours and if everything else works out, more productivity.
Reduced Health costs
In most of the developed world, employers are expected to cover medical bills for staff and in some cases, their families. Given the rising incidence of obesity, and the associated health challenges, health bills are now running into the billions which, of course, makes a major dent on profits. Remarkably, studies have shown that firms which take proactive steps to implement wellness plans are able to achieve a return on investment of as much as 400-300%, or more, within 2-3 years.
Better Reputation
This is one of the key corporate goals of any institution. Improving your brand value will help to increase profits and attract high performing individuals to work for you. Given the fact that so many employees have indicated that a good wellness program is a major deciding factor for them, having a good wellness program can be one factor that will significantly improve a company's public image.
In Conclusion…
Taken together, these 5 points provide a very strong argument for why you should devote some considerable time and resources to developing and implementing a good wellness program.
A fitness instructor might be able to help you draw up an effective plan, and if you would like to hire one, we would be glad to connect you with someone you can trust. Kindly get in touch with us at:
WhatsApp number: +971 565 830 067   (Just send us code 4117 and we will get back to you ASAP)
Contact Us: Click here to send us your details or fill in the form below.
You can get in touch with us 24/7 and one of our experts will not only give you a free consultation but also help you pick out an appropriate male or female personal trainer to meet your needs. One-on-one personal training lessons are available in Dubai, Abu Dhabi, Sharjah, Ajman and RAK.
______________________________________________________________