Gestational diabetes is a kind of diabetes that often develops in women with first-time pregnancies, and occurs when body changes its way of responding towards insulin. When a woman is pregnant, her cells tend to become more resistant to insulin, which in turn leads to an increase in the level of glucose in her blood. The body tries to reduce blood glucose levels by releasing more insulin, but even this doesn't help take their blood glucose levels back to normal.
Gestational diabetes if not properly treated, can be a risk factor of type 2 diabetes for both mother and child.
If you've been recently diagnosed with gestational diabetes, you're probably reading this right now and panicking but you don't need to. All you need to do is apply the following tips to help manage and eventually get rid of gestational diabetes:
1. Eat Healthy Foods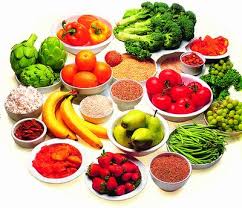 Adding and subtracting certain foods from your daily diet can go a long way in helping you fight against this illness. Fill up your diets with more of fibre, fruits and vegetables and also replace eating red meat with fish (sardines, salmons etc) instead.
Avoid foods that fall under the group type of the following: highly processed carbohydrates, Sugary sweetened drinks, red meat and unsaturated fats.
2. Getting Regular Exercise
Regular exercise helps your body make use of insulin better and by doing so, reduces blood glucose levels. It is important to seek advice from your doctor on just how much exercise would be enough for you. Generally, it's advisable to just do moderate exercises like walking, light swimming or dancing.
3. Insulin Injections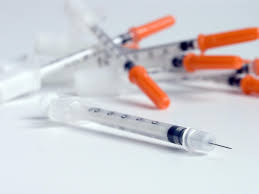 Since your body is insulin-resistant, insulin injections might be needed to make sure your body has enough insulin to lower your blood glucose levels. Insulin injections come in different preparations. It is important to take note that if you're going to be treated with insulin, you need to monitor your blood glucose level closely and regularly, before having a meal, after having a meal, when you wake up, because if your blood glucose level falls too low, it might lead to a condition called hypoglycemia.
Conclusion
Under normal circumstances, proper nutrition and exercising are all that's needed to bring your blood sugar down to a normal range. However, be sure to regularly visit your doctor regularly for consultations.
WhatsApp number: +971565830067(Just send us code 5999 and we will get back to you ASAP)
Contact Us: Click here to send us your details or fill in the form below.
You can get in touch with us 24/7 and one of our experts will not only give you a free consultation but also help you pick out an appropriate male or female personal trainer to meet your needs. One-on-one personal training lessons are available in Dubai, Abu Dhabi, Sharjah, Ajman and RAK