To support your body, you need thighs that are strong enough to hold your whole upper body weight. Working on building the strength of your thigh muscles would be really effective given that they are the largest muscles in your body. This is to say that it helps you move around easilly and effortlessly performing all daily task with uptimum speeds whjilst attaining desired results.Here are some easy exercises that would help you have a stronger thigh for a more effective days work.
1. Squats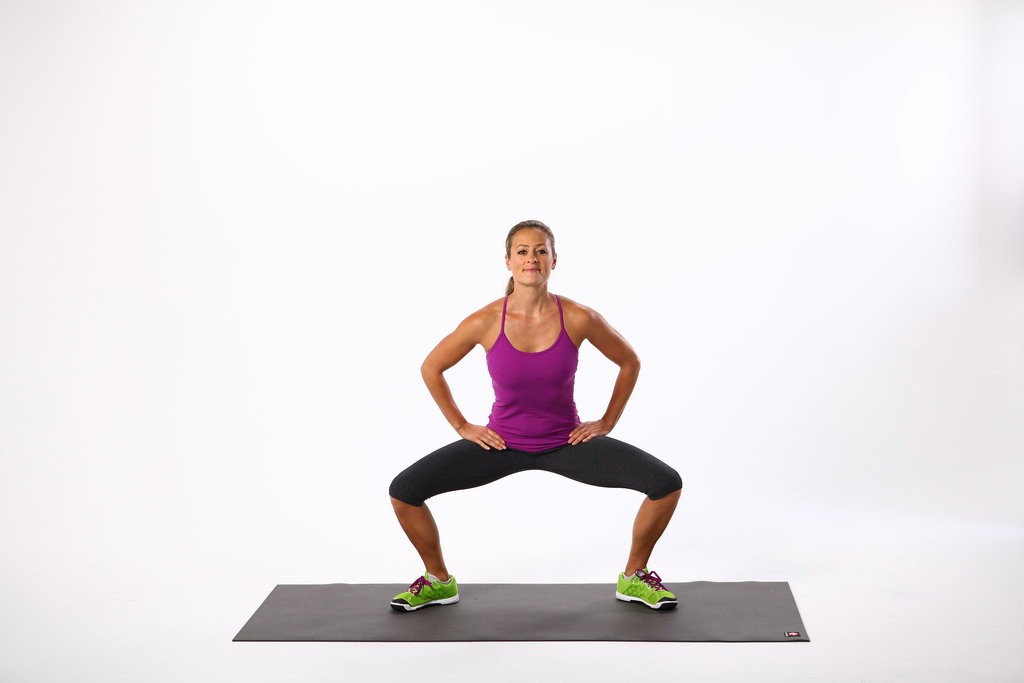 Stand up straight with legs slightly parted and arms firm on hips, bend knee and ankle to bring down your whole upper body weight, breathe in and use your thigh muscles to push back your body to its initial straight posture. Repeat like 7­ to 8 times every day­­. Make sure to have at least a days rest to let your muscles rest and adapt to an new changes.
2. Frog Jumps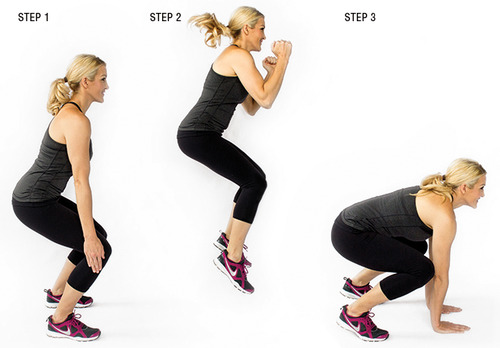 Quite similar to squatting, but silghtly more demanding and difficult. Gently place hands on both sides of your face as it corresponds.i.e right hand to right chick and left hand to left chick. Stand upright with legs slightly parted, bend knees and ankle to lower your body weight, take a deep breath then take a leap/jump and clap in the air before you return on your bended knees. Repeat for the same 7 to ­8 times daily but do not forget to take a days rest for recovery.
3. Mountain Climber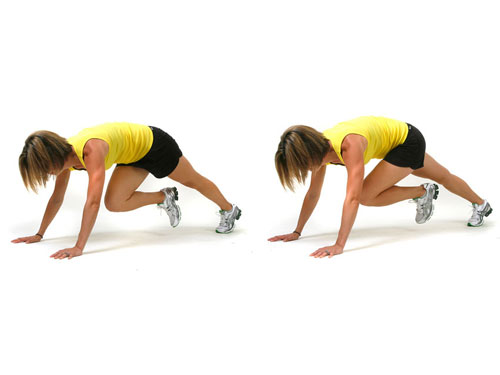 All it takes is to imitate a mountain climber. Go down on all fours, holding up your upper body. Straighten your right leg and bring the left leg forward with your toes almost to your left shoulder (feel the burn) making it look like you are climbing a hill. Hold for 3­4 seconds before changing legs and repeating the same procedure.
4. Lunges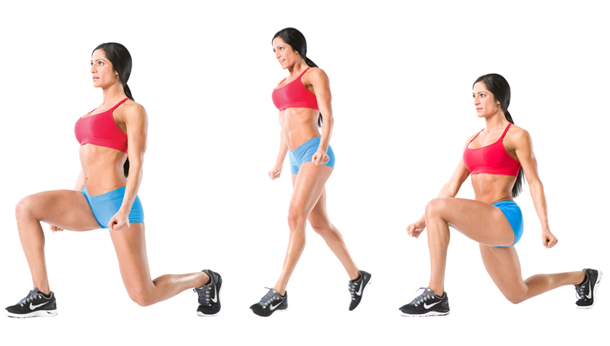 Whilst standing, keep your feet one walking foot step apart from each other. Stand firm as you use your body weight to push your right knee forward, bringing down your body until your left knee almost touches the ground. Hold that position for about 35 seconds and rise up again to switch your leg and repeat the same routine. Repeat this for 9­ to 10 times daily to have stronger thighs for all daily  activities.
Conclusion
The benefits of having a strong thigh can never be overestimated. So make sure you work on getting your thigh muscles up to par. Remember, it does not cost you a thing, only time and dedication and its rewards are very beneficiary.
WhatsApp number: +971565830067(Just send us code 10220 and we will get back to you ASAP)
Contact Us: Click here to send us your details or fill in the form below.
You can get in touch with us 24/7 and one of our experts will not only give you a free consultation but also help you pick out an appropriate male or female personal trainer to meet your needs. One-on-one personal training lessons are available in Dubai, Abu Dhabi, Sharjah, Ajman and RAK.
______________________________________________________________