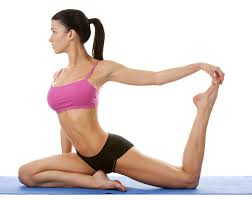 Stress is a state in which the body is in a heightened state of alert to defend itself and as a result, stress is called the 'flight or fight' response. When you are under fear, anger or anxiety, you are likely to feel stressed even though you might not immediately recognize it.
But stress is not something that is healthy or fun to have and when people feel stressed out, their quality of life is lower, they tend to be moody a lot of the time, and are more prone to gaining weight. The good news is that even though we might not be able to avoid stressful situations entirely, we can manage stress and bring it to healthy levels by using a few simple tips. Chief among these is exercise, and we are going to show you three types of exercise moves that will help reduce stress levels. Read on for the details:
1. Flexibility exercises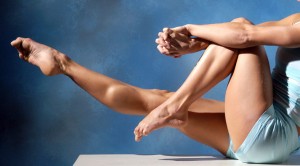 Flexibility exercises usually involve exercises that stretch the muscles such as yoga, which are best designed for handling stress; they improve the motion and fluency of your muscles and joints. Flexibility exercises help to relieve stress that has been building up in the muscles for days, and thereby help you relax. Stretching also improves your posture and relaxes overworked muscles, further helping to preventing any harm or injury from occurring to them.
2. Aerobic Exercises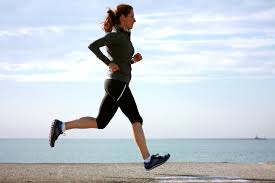 Aerobic exercises by definition are exercises which causes the body to increase its oxygen consumption, and eventually help help you consume oxygen better. They involve the movement of large muscle masses in the body to help improve metabolism and strengthen muscles. Aerobic exercises are fast paced and high energy exercises that releases natural opiates like endorphins that make you feel good and increase your heart rate. Some examples of aerobic exercises includes dancing, running, spinning, and in-line roller-skating.
3. Pilates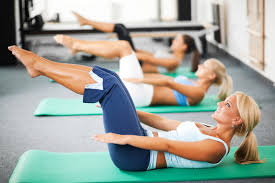 Pilates are anaerobic exercises that use controlled movements to build your strength, flexibility and endurance. Pilates are similar to yoga in that these moves are effective for stretching the muscles.
You can use any or all of these moves to help you reduce stress and improve your fitness to boot. A personal trainer would be able to help you design a fitness plan that works just for you, and if you would like to hire one, we would be glad to recommend a trainer you can trust. Kindly get in touch with us at:
______________________________________________________________
WhatsApp number: +971565830067 (Just send us code 884 and we will get back to you ASAP)
Contact Us: Click here to send us your details or fill in the form below.
You can get in touch with us 24/7 and one of our experts will not only give you a free consultation but also help you pick out an appropriate male or female personal trainer to meet your needs. One-on-one personal training lessons are available in Dubai, Abu Dhabi, Sharjah, Ajman and RAK.
______________________________________________________________