For a lot of people, all over the world, Mondays are a genuinely stressful day and in fact, science has shown that most people actually do have a higher blood pressure on Mondays and are more likely to suffer a heart attack or stroke as well. In reality, Mondays are probably no more or less filled with work than any other day of the week, but perhaps the fact that it is usually the start of the work week, has a psychological effect on the minds of people.
Whatever your reason for hating Mondays, though, they are simply not going to up and go away, so the smart thing to do is find an effective way to deal with Monday stress. Read on to see the ten clever tips we've compiled to help you get through Mondays: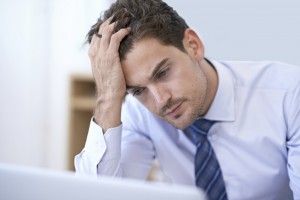 1. Plan a fun activity after work
Planning a fun activity to do when you leave the office on Mondays is a smart way to help yourself relax and look forward to the day instead of dreading it. This could be something as simple as getting something to eat with friends or co-workers, or going to see a game.
2. Wear a new outfit
Here comes Monday and you are already so stressed out; why not try a new outfit that will make you look stunning and probably allow you feel confident and make you feel excited about going to work? It's guaranteed to help alleviate your mood.
3.  Early morning exercise
Studies have shown that working-class people who go for an early morning run before going to work tend to be better mentally prepared for handling Monday stress. A 30 minute run or brisk walk would be enough to flood your body with endorphins that are certain to make you feel good for at least the next 6-7 hours.
4. Try to make your day as stress-free as possible
Knowing that you find Mondays stressful, the smart thing to do is make sure you do not pile on any extra, unnecessary work, and go out of your way to avoid stressful situations.
5. Prepare for Monday on Sunday night
This is one fine way to mentally prepare yourself for Monday. Once it's Sunday night, put in place all that you'll need for Monday and set your alarm and go to bed with this vibe "Monday here I come."
6. Make a playlist of Monday songs
Create a special playlist for Mondays and always listen to them on your way to work; this will make you feel calm, composed and ready.
7. Get out for lunch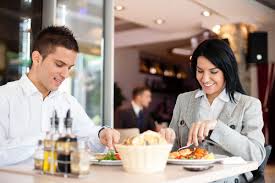 Don't bother taking lunch to work; seize lunch time as an opportunity to get out of the building and have some fresh air while having lunch somewhere lively too.
8. Treat yourself with an extra snack
Provided you are on a diet, see Mondays as the day you can eat anything you like. ''I mean, what's the worst thing that can happen on a day like Monday.''
9. Think of how awesome TV is on Monday nights
Looking forward to your favorite TV shows that you can't wait to get to after work is another way to ease through your day.
10. Go to bed early on Sunday night
It's understandable to want to squeeze in as much fun as you can into the weekend–it's only two days after all. But, you need to avoid staying up too late on Sunday nights, as you might wake up feeling groggy and tired. In as much as taking a nap at the office can be nice, it's probably not going to happen. So get enough rest on Sunday so you won't have to struggle with sleep at work which can cause you to feel stressed out.
Monday's can be incredibly stressful but you don't have to let the stress get to you! Just follow these 10 tips we have sown you, and you'll be well on your way to falling in love with Monday's.
If you would like to hire a personal trainer to help design a workout plan that works just for you, we would be glad to recommend a trainer you can trust. Kindly get in touch with us at:
______________________________________________________________
WhatsApp number: +971565830067 (Just send us code 884 and we will get back to you ASAP)
Contact Us: Click here to send us your details or fill in the form below.
You can get in touch with us 24/7 and one of our experts will not only give you a free consultation but also help you pick out an appropriate male or female personal trainer to meet your needs. One-on-one personal training lessons are available in Dubai, Abu Dhabi, Sharjah, Ajman and RAK.
______________________________________________________________