In great alarm it is important to recognize that heart disease has killed many men and women than any other disease for years, so it is critical to seek a healthier lifestyle.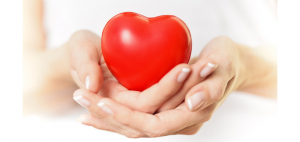 With plenty of research and easy obtainable information, we can't excuse that we didn't know the risk factors of heart diseases or helpful ways to manage, control or prevent our health fate. The solution is to better adjust your lifestyle choices, this could be both in your diet or exercise to reduce what could lead to life changing heart complications.
Bellow is a list of suggested changes you could make to help you accommodate to a healthier lifestyle :
How can my diet and absence of exercise cause heart problems?
Certainly a lack of exercise and healthy foods can edge to bigger problems such as obesity. Your heart needs all the right ingredients so that it can continue performing properly. The wrong foods and your weight can play a major part in damaging your vascular system as well as your heart. Along side obesity comes laziness or a disability to exercise regularly, it is critical to have an active lifestyle, exercising at least 4 days a week for a minimum of 30 minutes. Depriving your body from cardiovascular exercise can be seriously damaging to more organs than just your heart, it can lead to high blood sugars and soaring cholesterol problems.
Exercise regularly – If you cannot exercise everyday for a minimum of half hour then at least find time 3 to 4 days a week.
Cardiovascular exercise – Run, jog, cycle or swim etc.
Diet – Ensure you're giving your body the right vitamins, nutrients and proteins daily. Remember that portion size can be a huge part of the problem too.
---
Additional Problems
In case you've missed the endless adverts on the TV and billboards, the number one catastrophic move you can make is to smoke daily. There is no other perspective you can take other than admitting that by smoking daily you are accepting defeat and practically digging your own grave, speeding up the process of aging skin way before your time. If you were to suffer from some sort of heart related issue such as cancer or lung disease at 70 you've now pushed that right down to an earlier age.
---
Learn how to Manage or Control Heart Related Concerns
Blood pressure : A very common issue with many adults, high blood pressure unrecognized or untreated can lead to strokes and heart attacks. Ensure you make regular appointments with your entrusted doctor or nurse.
Cholesterol : The source of major cardiac risks. Managing your cholesterol is done by a healthier diet, prescribed medication and exercise.
Blood Sugar :  Another common concern is diabetes, high blood sugars boost the risk of heart diseases.