We live in a hectic and a fast-paced world where we have to get up early to go to work, school or to take care of family, which sometimes, leaves precious little time for breakfast; but research has shown that making out time ot have breakfast might just be well worth the cost.
Breakfast is the first meal of the day and is usually eaten in the morning, some time after we wake up from sleep. As science has shown, it is a crucial and very important meal and if you're one of those people who regularly doesn't have the time to sit down and have some breakfast, then you should know that you could be missing out on the following benefits: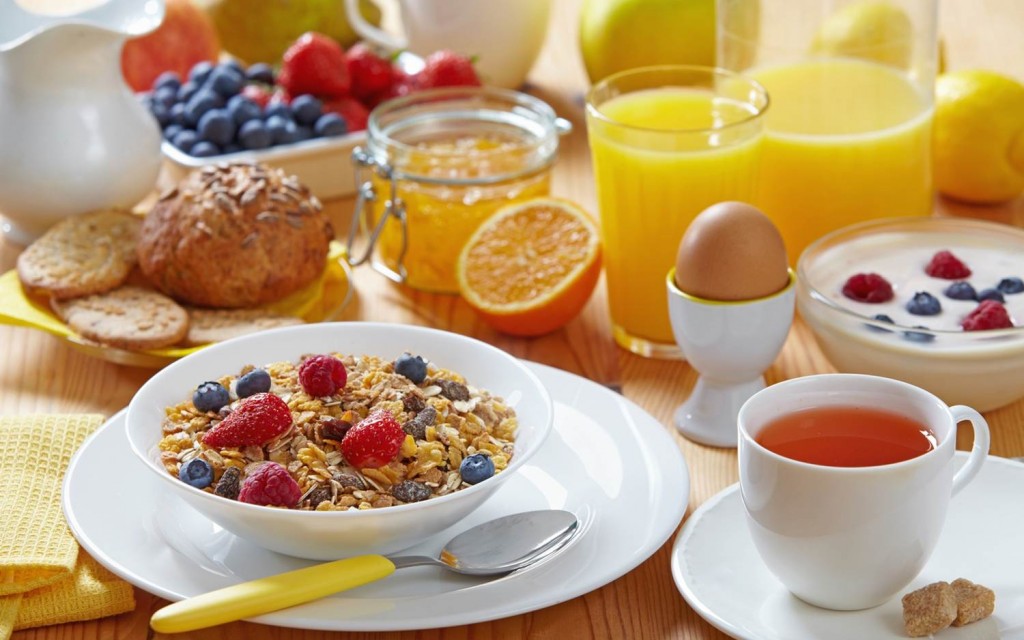 1. Weight control
Studies have shown that people who skip breakfasts regularly, have higher levels of cholesterol in their blood than those who regularly eat a morning meal. This is significant because higher cholesterol levels can lead to weight gain and eventually, obesity.
Also, when you eat in the morning, you are much less likely to fall prey to eating larger snacks or feeling hungry throughout the day, which will play a big part in help you limit your calorie intake.
2. Energy boost
Eating breakfast provides extra energy for you at the start of the day, and enables you to start the day with gusto, excitement and enthusiasm. In this way, breakfast can help to increase your alertness and concentration at everything you do throughout the day, and thus help improve your overall productivity.
3. Helps children grow and develop properly
Children need to have a certain amount of some vital nutrients and vitamins to help sustain them as they play and run around throughout the day, and to support the process of cognitive and physical development. Breakfast is a vital part in the development of children, providing the necessary nutrients and calories that their organs need to grow.
Eating a healthy breakfast is very crucial and important for you; so think twice, the next time you wake up and feel the need to rush out the door without having some food to eat first.
WhatsApp number: +971565830067 (Just send us code 4336 and we will get back to you ASAP)
Contact Us: Click here to send us your details or fill in the form below.
You can get in touch with us 24/7 and one of our experts will not only give you a free consultation but also help you pick out an appropriate male or female personal trainer to meet your needs. One-on-one personal training lessons are available in Dubai, Abu Dhabi, Sharjah, Ajman and RAK.
______________________________________________________________