To state the obvious, sugar is sweet, and people like sweet things. But a lot of the time, sugar can be very bad for the human body and there are a number of very significant health complications that could develop from excessive sugar consumption. If you think you might be consuming well over the recommended daily amount of 9 teaspoons for men and 6 for women, you will need to make some adjustments to your sugar consumption. Read on to see six important reasons why: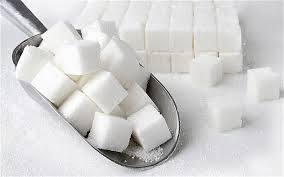 Diabetes
Diabetes affects the body's ability to sweep up excess sugar from the blood and store it as fat. When this happens, sugar levels will rise. Excess sugar levels can affect the health and functioning of almost every organ in the body and given the fact that blood flows through every organ, you should be concerned. Fortunately diabetes is treatable if spotted early enough, but to simply prevent it in the first place, cut back on your sugar consumption.
Sugar makes you fat
Under normal circumstances, excess sugar in the blood is stored as fat and of course, this is the quickest way to becoming overweight. Sugar is also extremely calorie dense, so you don't even need to eat so much of it to gain excess weight.
Liver complication
When you take fructose, it goes to the liver; if liver glycogen is low, such as after performing a tedious or tiring task like running, the fructose will replenish it. However most people aren't consuming fructose after a long workout and instead, their livers are already full of glycogen. When this happens, the liver turns the fructose into fats.
Deactivates your immune system
Eating or drinking too much sugar also deactivate your body's T-cells, the component in the blood that fights bacterial infections. If you find yourself getting sick a lot during cold and flu season, take a look at your sugar-intake and bear in mind that, just one regular-sized can of soda is enough to turn off your immune system for an hour or more.
Increased risk of western diseases
Excess sugar consumption has been associated with an increased risk for western diseases such as: asthma, type 2 diabetes, hypertension and cardiovascular disease. These diseases are very serious and can lead to death, so avoid excess in-take of sugar as much as you can.
Sugar hinders your mental activity
Sugar hampers your mental activity because when a lot of sugar is consumed, it taxes the liver and pancreas which is unhealthy for your mental state. Most obviously, when your blood-sugar levels are consistent and healthy, you feel more alert and your brain works better because of it.
It is best for you abstain from excess sugar consumption in order to avoid any form of health complications that could be extremely serious. Once you notice symptoms such as, excessive thirst, unusually frequent urination, constant tiredness, wounds that won't heal, blurry vision and so on, be sure to consult a doctor immediately.
______________________________________________________________
WhatsApp number: +971565830067 (Just send us code 884 and we will get back to you ASAP)
Contact Us: Click here to send us your details or fill in the form below.
You can get in touch with us 24/7 and one of our experts will not only give you a free consultation but also help you pick out an appropriate male or female personal trainer to meet your needs. One-on-one personal training lessons are available in Dubai, Abu Dhabi, Sharjah, Ajman and RAK.
______________________________________________________________