If you're a skinny woman who wants to gain weight but does not want to bulk up, I encourage you to lift heavy weights. I'm a certified female personal trainer in Dubai, so I know what I am talking about.
Regardless of whether a woman is skinny, medium, overweight or obese, lifting heavy weights will not bulk her up – I guarantee you that.
For free personal advice and female personal trainer booking you can contact us and WhatsApp number: +971 56 58 30067 (please send code 1459 and we will get back to you asap).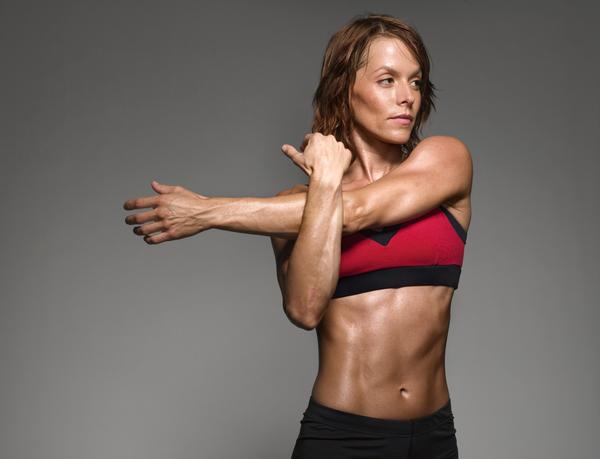 If a skinny (or overweight) woman points out to me that there indeed exist women who are bulked up or have a thick appearance (such as Amy on "Lizard Lick Towing") or women in bodybuilding magazines, I simply explain:
In many cases, a thick appearance is from excess body fat covering muscle. However, in the cases where the woman has practically no body fat, and you can see every fiber in every muscle, this is because she has extremely low body fat, which is exactly what she aims to achieve for contests and photo shoots.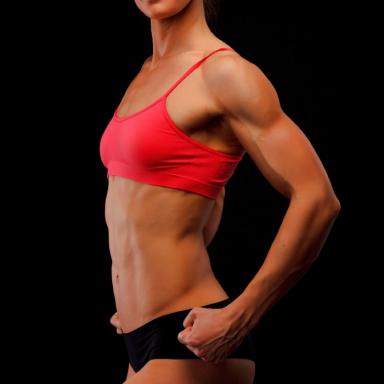 When their body fat levels rise enough, but not too much, they have a very toned look: not muscled up, and not bulky or thick.
When women actually DO have excessive muscular development, they are either using performance enhancing drugs (professional bodybuilding competitions don't do drug screens), or, they train for competitions (such as strongwoman or powerlifting) with the goal of lifting enormous amounts of weight.
They aren't concerned about their appearance; only their performance. Genetics and eating habits also play a role. Many "bulked up" women eat three sandwiches in one sitting to help build muscle, but the "bulk" is excess calories stored as fat.
Regardless of genetics or goals, a woman will not build a lot of muscle overnight. Bulking up is very difficult to do. Women who say they bulk up easily are very misinformed and mistake the "bulk" for body fat. I have witnessed this over and over as a personal trainer.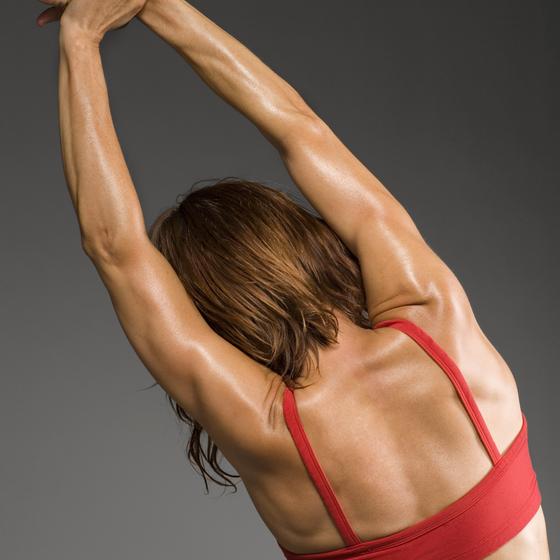 And especially, a skinny woman doesn't go from skinny to bulky overnight. If a skinny woman wants to gain weight to look "healthier," she should imagine herself on a continuum, where one end is skinny and the other end is bulky.
As she lifts heavy weights, she will start moving along that continuum. When she reaches a point that she's happy with, as far as no longer looking too thin, then all she needs to do is stick to a maintenance plan.
There IS a such thing as a non-bulky woman who can lift heavy weights. Look for these women at your gym. You'll notice that they aren't "scary skinny," but may be very trim, hard and shapely. They aren't skinny-fat. They are skinny-lean-fit.
Do you need help or want to do a trial with a female personal trainer in Dubai? Trainer.ae does all the relevant checks for you. All trainers from Trainer.ae have the right visa and are fully qualified to train you.
______________________________________________________________
WhatsApp number: +971 56 58 30067 (please send code 1459 and we will get back to you asap)
Or Contact us : Click here to send us your details.
______________________________________________________________
Get in touch with us today. One-on-one personal training lessons by females are available in Dubai, Abu Dhabi, Sharjah, Ajman or RAK. Act quickly, your health is more important than you know.