For a lot of people, the struggle to lose weight is extremely difficult and challenging, and many people give up on their fitness plans. But what if you could simply take a few deep breaths and all that fat would simply dissolve and get flushed out of your body? As unlikely as this seems, this is basically what proponents of Oxycise promise will happen, if you use this exercise technique.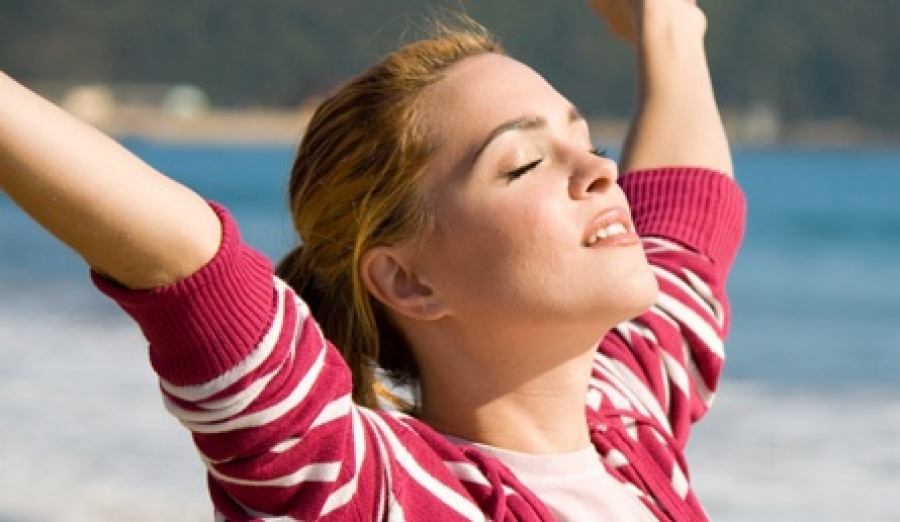 So, does Oxycise really work or is it just another in the seemingly endless list of health and fitness fads? We'll show you the basic facts about Oxycise, and by the time you're done reading this article, you should be able to decide for yourself:
1. Breathing helps to burn fat
Jill Johnson, who created the technique explains that fat molecules are composed of oxygen, carbon dioxide and hydrogen, and when these fat molecules interact with oxygen from the air you breathe, they will break down into carbon dioxide and water, with the carbon dioxide getting carried through the blood to the lungs where it is exhaled.
Clearly, breathing in more oxygen, should result in higher rates of fat loss, but just how much more oxygen would be needed for achieving this effect? And is Oxycise really an efficient way of getting this oxygen? These are the questions whose answers the experts do not agree upon.
2. Oxycise should take 15 minutes a day
Amazingly, for all the health benefits that Oxycise promises, it is meant to be performed for just 15 minutes every day. This means that if it really does work, then you might consider Oxycise your dream workout technique, capable of burning fat without taking up your time or energy.
3. Medium to severe workout is the only way to burn fat
According to professor Richard Godfrey, chief physiologist at the British Olympic Medical Center, it is unlikely that techniques such as Oxycise could really have such a marked impact on weight loss, and at least moderately intense exercise will be required for significant fat loss.
4. Oxycise may harm the body
Oxycise may indeed be able to offer certain health benefits but experts warn there could be side effects, given the fact that the technique is reliant on flushing out higher amounts of carbon dioxide, and carbon dioxide does play an important role at providing some balance in the body. Experts have warned there could be side effects from Oxycise which include fainting.
Conclusion
There are 75, 000 households in the US who claim that Oxycise does work and no matter what the experts say, you can't really argue with such overwhelming statistics. The fact that people like you have tried this technique and think that it works should be a strong motivator for you to at least try it. There are no guarantees that it is going to work, but you have nothing to lose and at least you'll know for sure if Oxycise is really worth your while.
A personal fitness trainer will be able to offer more specialized guidance and if you're looking to hire one, we would be glad to connect you with a trainer you can trust. Please get in touch with us at:
WhatsApp number: +971565830067(Just send us code 7314 and we will get back to you ASAP)
Contact Us: Click here to send us your details or fill in the form below.
You can get in touch with us 24/7 and one of our experts will not only give you a free consultation but also help you pick out an appropriate male or female personal trainer to meet your needs. One-on-one personal training lessons are available in Dubai, Abu Dhabi, Sharjah, Ajman and RAK.
______________________________________________________________