There are certain foods that can actually help you in your quest to lose weight. One thing to know about weight loss is that metabolism rates are key and you can manipulate your metabolism using a number of tools including the food you eat. The foods that are particularly helpful for stimulating your body's metabolisms are those with a very high thermogenic effect (they increase heat through metabolic stimulation), such that you literally scorch calories as your body digests them. Read on to see the complete list of the top 7 foods that literally burn fat:
HOT PEPPERS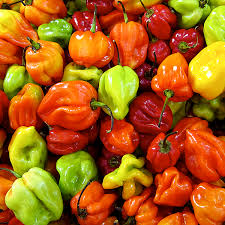 Hot peppers have a compound called capsaicin. This compound heats up the body, firing up your metabolism and helping you burn off excess calories. Capsaicin is present in fresh, pickled and dry peppers, along with flaked pepper spices like cayenne and red chilies.
Weight loss experts recommend adding them to your soups, sauces and rice dishes to boost your diet's automatic fat burning potential.
AVOCADOS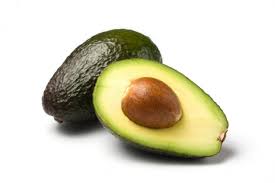 Avocados are another rather easy food to get. They are not so expensive and are relatively common. Avocados are high in good fats, low in sugar, and packed with antioxidants that help protect your gut. Adding just half an avocado to your lunch may satiate you and help prevent unnecessary snacking later. You could also just have like one or two slices at night instead of eating a whole lot of sugar and other foods that contain a high amount of calories.
ONIONS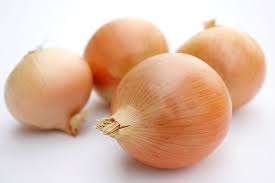 Onions are one kind of vegetable that you can prepare in so many different ways. Almost everyone knows that Onions add a lot of flavor to your recipe, but what you might not be aware of is the fact that not only do they contain anthoxanthins that promote lower blood pressure and healthy cholesterol levels, they also contain additional minerals and oils that help break down fat and speed up your metabolism.
GREEN TEA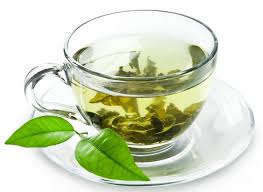 Green tea contains a substance known as epigallocatechin gallate (EGGG) which helps your body make better use of a naturally occurring hormone called norepinephrine. The main metabolism effect of norepinephrine is that it sends signals to your body, telling it to start breaking down fat cells and using their stored energy. If you're already getting some regular exercise, you should try taking some hot or cold green tea to kick your body's fat-burning mechanism into overdrive.
OATS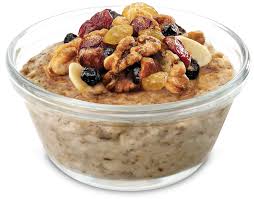 Oats are very high in fiber, and when your body needs to break down fiber-rich whole foods, it burns up to twice as many calories during the digestion process. Dietary fiber also helps regulate your appetite, giving you a lasting feeling of satiation and helping ward off hunger throughout the day. This makes you less likely to reach for sugary or fatty snacks, especially in the hours between breakfast and lunch. Experts recommend eating oatmeal for breakfast, but watch out if you're buying quick-cooking or instant oatmeal. Many of these products contain added sugar, which will effectively neutralize their healthy effects. Instead, reach for unsweetened whole-grain oats, and add some honey or fresh fruit to boost its flavor. Add some protein-rich nuts to the mix, and you'll have one of the healthiest breakfasts on the planet.
GRAPEFRUIT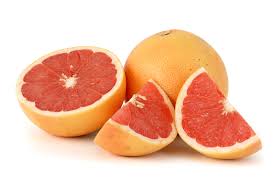 Did you know that a medium-sized grapefruit has only 74 calories, but packs about 15 grams of belly-filling fiber? This fiber helps you feel full for a longer period of time, making you less likely to snack in-between meals. Grapefruit is also very high in both Vitamin C and Potassium, and contains no fat at all. This fruit will help your body dissolve fat and cholesterol effectively.
FISH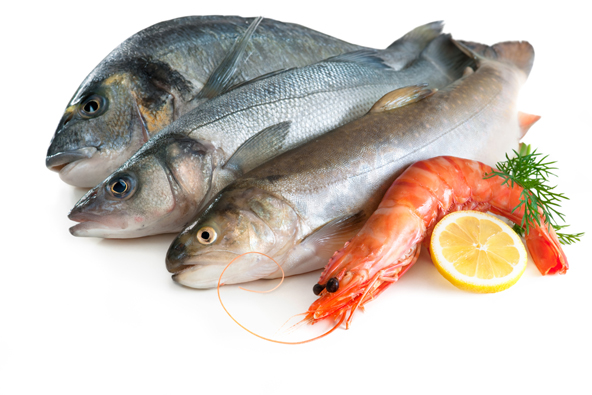 It's no longer news that protein is a great helper if you're really looking forward to losing weight. An example of a good and cheap protein food is fish. Certain types of fish are high in omega-3 fatty acids, which promote fat loss by kicking your metabolism into high gear. Omega-3 acids and protein perform the same kind of action in regards to our dieting, which is to naturally burn calories while helping you keep your appetite in check throughout the day. Eating fish also helps reduce the risk of heart disease, and also reduces cholesterol levels.
Fish can be prepared in a number of ways but avoid frying as much as possible.
CONCLUSION
A perfect day's meal plan would look something like this: unsweetened whole-grain oats with milk and a little honey for breakfast; at lunch time, some grilled fish with a lot of onions and hot pepper (if you love spicy food) and a little bit of rice or pasta; and later in the night, an avocado, a medium-sized grapefruit and perhaps a cup of green tea. Sounds delicious and healthy at the same time? Try it.
WhatsApp number: +971565830067 (Just send us code 4724 and we will get back to you ASAP)
Contact Us: Click here to send us your details or fill in the form below.
You can get in touch with us 24/7 and one of our experts will not only give you a free consultation but also help you pick out an appropriate male or female personal trainer to meet your needs. One-on-one personal training lessons are available in Dubai, Abu Dhabi, Sharjah, Ajman and RAK.
______________________________________________________________