Have you ever wondered if they could be any other way to have a flat belly without working out? If you have, then the answer is yes there is, if you haven't, then you should know that they are certain behaviors that can actually help shrink your waistline and keep fat off your belly for good. Read on to learn more: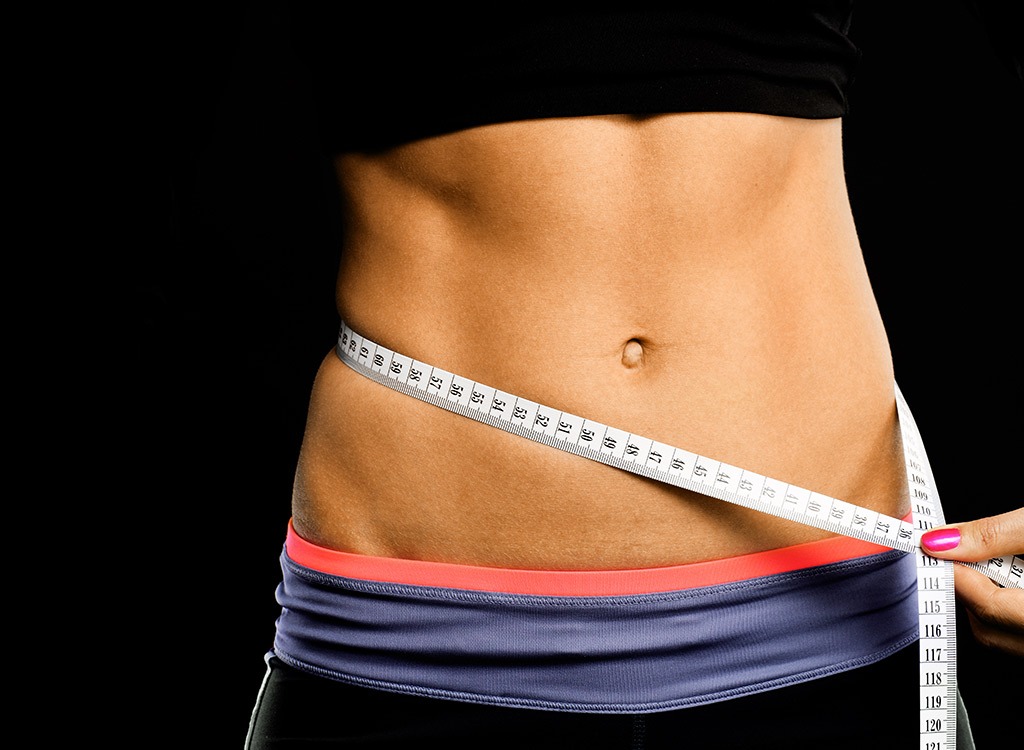 The practice of focusing on one thing in a particular time, be it your breath or a sound or object. The act of concentration and focus helps reduce stress and promotes relaxation, which in turn helps the body burn fat more effectively. It is advisable to meditate often, because meditating on a regular basis helps you experience less anxiety and depression as well.
Eating rapidly is not a very good idea and instead, you should try to chew your food slowly. The reason for this is, your body cant recognize when you've eaten enough if you keep eating rapidly. Chew each bite at least 10 times and be sure to put your spoon or fork down in between bites. Eating slowly isn't only good for health, but it also helps you improve on your table manners.
One of the quickest ways to reduce stress levels is by breathing. Stress can horde on body fats which may lead to a host of medical issues in your body, if not controlled. Taking a couple of long and deep breaths can help you relax instantly and reduce a whole lot of stress.
Sleep is an important factor and a solution to almost every problem, including belly fat. Without adequate sleep, your stress level increases, causing you to add more weight. Lack of sleep also reduces the level of leptine in your body; leptines are satiety hormone made by adipose cells that help to regulate energy balance by inhibiting hunger. So in order to shrink your belly, it is important to get enough sleep. Try to get at least seven to eight hours of sleep every night.
Stretching is beneficial and it helps in everyday activities like increasing flexibility, relaxing tense muscles, and preparing your joints and muscles for physical activity. Stretching regularly also helps to reduce exercise related injuries which could derail your fitness routine. Endeavor to spend a minimum of 5 to 10 minutes, daily, doing a few stretches.
Finally, avoid salt, because the more sodium you consume, the more water weight you retain, which in turn bloats your body and makes your waistline look larger than it already is. So chose fresh and whole foods instead of salty, processed ones.
Conclusion
These five simple tips will work wonders if you use them consistently, but they will be even more effective if you combine then with an effective exercise and diet plan.
You can hire a fitness trainer to help you design a fitness plan that works just for you and if you would like to hire one, then we would be glad to connect you with someone you can trust. Please get in touch with us at:
WhatsApp number: +971565830067 (Just send us code 3573 and we will get back to you ASAP)
Contact Us: Click here to send us your details or fill in the form below.
You can get in touch with us 24/7 and one of our experts will not only give you a free consultation but also help you pick out an appropriate male or female personal trainer to meet your needs. One-on-one personal training lessons are available in Dubai, Abu Dhabi, Sharjah, Ajman and RAK.
______________________________________________________________