Concentration curls is a variation of exercise that targets the long (lateral) head of the biceps brachii to a greater degree than the short (medial) head. If you need an exercise to keep your muscles toned and strong, concentration curl is an exercise you should definitely give a try.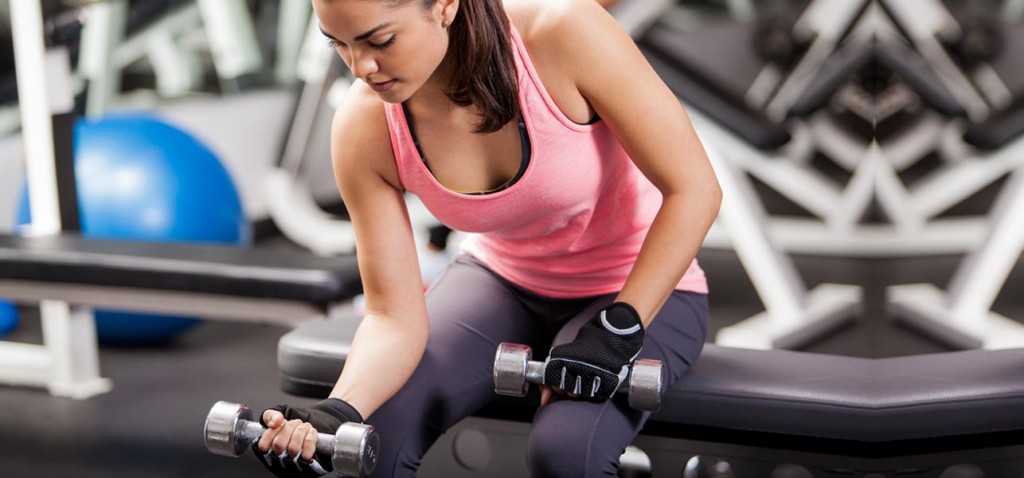 Below are steps to perform this exercise
Step 1: Sit on a flat bench, and keep your legs stretched out, with both knees bent. With your feet resting on the floor, grab a dumbbell and keep in front of you, between your legs.
Step 2: Still in the step 1 position, pick up the dumbbell with your right arm, and place the back of your right upper arm on your inner thigh. Now, rotate your right palm gently, such that it faces forward away from your thigh. You should also ensure that your arms are extended and the dumbbell is slightly above the floor.
Step 3: The next step is to curl the weights to the front, while you contract your biceps as you exhale slowly. Keep contracting and exhaling, till you feel your biceps are fully contracted and the dumbbells can now be seen at the shoulder level. While you do this, your pinky finger should be higher than your thumb, to ensure good contraction.
Step 4: After contraction, you are to bring the dumbbells back to the starting position, as in step 2, while you inhale.
Step 5: After following the first four steps, you can then repeat for as many times as you can, on that same arm.
Step 6: Now, repeat the process on your left arm, and keep doing it until you feel a strong contraction on your biceps.
Conclusion
Concentration curls can be done in several ways; like standing with torso bent forward, and arms in front of you. Your legs aren't needed in this case, and it is quite challenging compared to the one explained above.
WhatsApp number: +971565830067 (Just send us code 14662 and we will get back to you ASAP)
Contact Us: Click here to send us your details or fill in the form below.
You can get in touch with us 24/7 and one of our experts will not only give you a free consultation but also help you pick out an appropriate male or female personal trainer to meet your needs. One-on-one personal training lessons are available in Dubai, Abu Dhabi, Sharjah, Ajman, and RAK.
(Just send us code 15265 and we will get back to you ASAP)
Contact Us: Click here to send us your details or fill in the form below.
You can get in touch with us 24/7 and one of our experts will not only give you a free consultation but also help you pick out an appropriate male or female personal trainer to meet your needs. One-on-one personal training lessons are available in Dubai, Abu Dhabi, Sharjah, Ajman and RAK.
______________________________________________________________