Dancing is a fantastic aerobic exercise for your body, it supports to boost your heart rate and along side this allows you to lose weight. However, the extent of what weight you lose through dancing is established through the intensity of your dancing routine and the type of dance performed.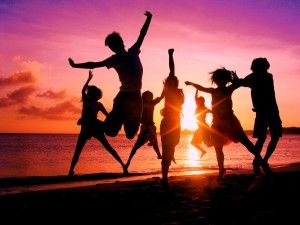 Benefits of Dance

Health : Dancing helps increase your heart rate
Strength : Dancing routines that incorporate movements such as squats, lunges, high kicks and also your back help to strengthen your muscles all around your body
Strength : Through dance you will also strengthen your abdominal muscles from quick movements such as hip rotations and immediate turns.
Health : Fat will be replaced by lean muscle when you take dance seriously and attend regularly. The fluid movements will help you burn plenty of calories in no time!
Health : 1 hour of dedicated dance a day can help you lose up to 2 pounds every week
Suggested Dance Exercises
Zumba – Burning up to 650 calories per hour
Zumba welcomes all ages and different sizes, an excellent fat burning exercise that will have you dripping with sweat once you're done. You won't ever want to leave, zumba is an aerobic fitness exercise that involves movements inspired by various Latin American dances.
Ballet or Jazz – Burning up to 500 calories per hour!
Ballet is an elegant dance with tippy-toe steps and very marvelous hand gestures – a mesmerizing dance performed with music.
Jazz in origin being a black American style music, will have you swinging and grooving for hours on end.
Water Aerobics – Burning up to 400 Calories per hour
If you don't like to sweat inside a class then water aerobics is just the place for you. Don't panic just yet, the exercise routines you will perform are always within shallow waters so not being a confident swimmer shouldn't be a problem. You can choose between mixed and single sex classes.