It's that time of the year again, delightfully Ramadan is upon us but for many that means 30 solid days slacking from the gym. For many who devote their 11 months to cardio and strength training, having to 'be lazy' for an entire month may be very difficult to handle. But I'm here to tell help, although you couldn't possibly train to the intensity you would normally work out that doesn't mean you should pack up the gym gear and hide away your trainers!
Three to four weeks away from cardio and strength training can be a major set back. It will feel like you're new to the gym when you're back!
The solution is that you continue to work out during Ramadan but don't over exercise. Don't try and intensify your program with an increase of weights and more reps, etc.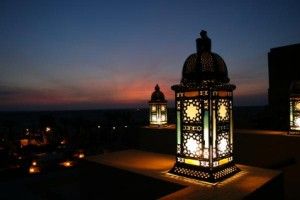 Ramadan Tips

Continue to exercise with caution
Low intensity exercise routine for anyone with high blood pressure
Type 1 Diabetics should avoid exercise – Type 2 Diabetics should train with low intensity, try and avoid cardio but focus on strength training or even yoga.
30 minute exercise, 3 to 4 times a week is perfect during Ramadan
Many suggest the best time to train is an hour and a half before sunset – not only will it wake you up and energized for the rest of the day but it will also be the ideal time before breaking fast very shortly after.
Avoid cardio high intensity exercises completely.