Hunched back, also known as Kyphosis, is a condition where there is an exaggerated forward rounding of the upper back. This condition may arise from other conditions like osteoporosis, disc degeneration, cancer and its treatments, congenital/birth defects, and so on. Individuals associated with it tend to have stiffness in the back and an abnormally curved spine.
A hunched back could begin as a mild one and is likely not to have signs or symptoms. If you keep having trouble while you sit, or you think you are a little bent and not too attractive, then this post is for you.
Below are 4 exercises you can do to improve hunchback posture.
1. Massage ball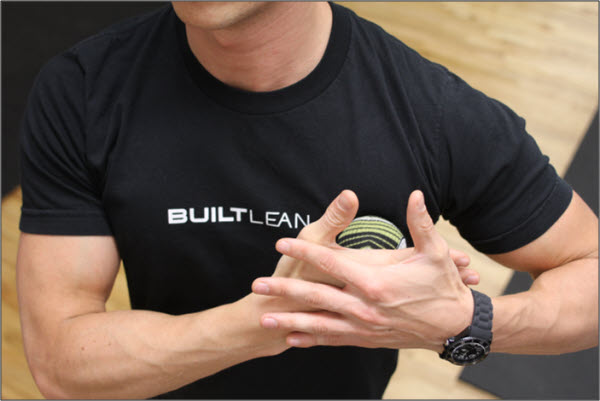 Get a massage ball, and hold it firmly with your two hands. Press it on your chest and roll gently, and observe as it works to relieve tension. While rolling the ball, add pressure to those areas that are tight and keep massaging for about 30seconds. Return to the original position and repeat the process for as many times as you can.
This exercise massages the body tissues that works on body posture. It also helps to improve flexibility and reduce pressure in the chest.
2. The prone Y extension

Lie flat on the floor, with stomach facing downwards. Now, raise your legs shoulder-width apart and extend your arms, forming a Y-shape over your head. Try to lift your torso off the ground while you rotate your shoulders externally such that your palms are facing upwards. Maintain this pose for 5-10 seconds, and then return to the starting position. Repeat for as many times as you can, preferably, not less than three times.
This exercise functions to rotate the shoulders outwards, and stretches the abdomen and the chest. It also helps to lower back extensor muscles and the upper back muscles that are associated with posture.
3. Close grip row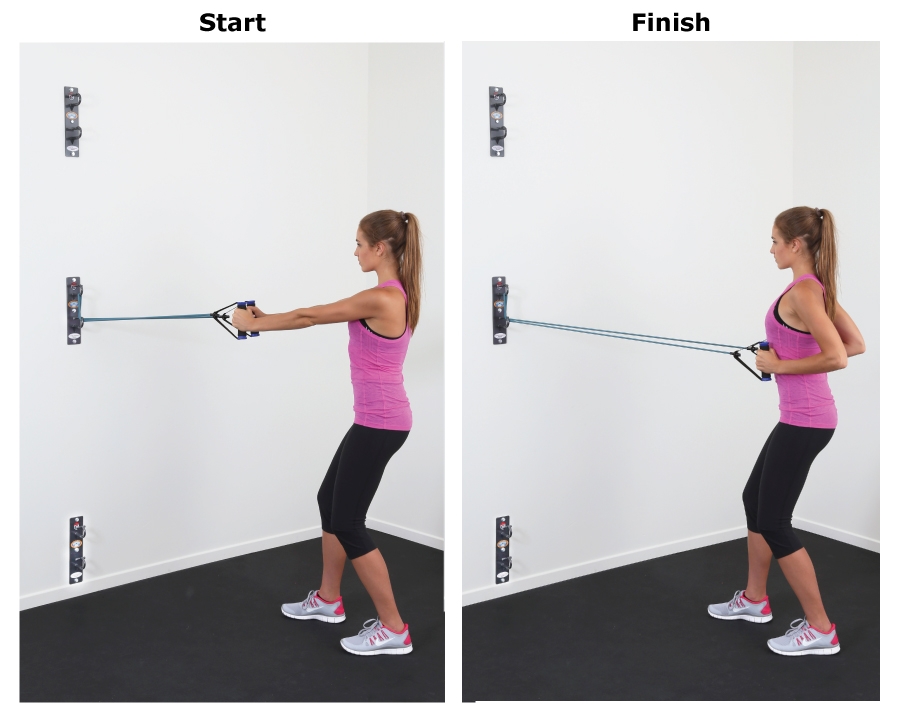 Get a resistance band, and wrap it around a stable object at chest level. Now, take a few steps backward until you feel a moderate tension on the band. While you do this, ensure that your arms are extended with a slight bend in your knees; your feet should be placed shoulder-width apart. Keep your head up, shoulders back, chest out, back straight, and abs tight while you pull the bands slowly towards the sides of your torso, squeezing your shoulder blades. Now, slowly resist the band till you feel a full extension on your arms. Relax, and keep repeating.
The close grip row works effectively on your muscles and corrects posture.
4. Cat Pose

Get down on your hands and knees like a cat and stretch your head in all four directions. Rotate your head a bit, in order to massage the muscles in the neck region. Now, try to curl upwards like a cat would, then come down back and hold for some seconds. Relax and repeat the process.
The cat pose exercise can be referred to as a quick fix for hunchbacks; it also helps to improve energy levels significantly. It's best to do it every morning, to prepare for the day ahead.
Conclusion
Above are 4 explanatory exercises that will help greatly in improving hunchback. If your back is hunched, you can start working on it today and quit the worries.
WhatsApp number: +971565830067(Just send us code 13413 and we will get back to you ASAP)
Contact Us: Click here to send us your details or fill in the form below.
You can get in touch with us 24/7 and one of our experts will not only give you a free consultation but also help you pick out an appropriate male or female personal trainer to meet your needs. One-on-one personal training lessons are available in Dubai, Abu Dhabi, Sharjah, Ajman and RAK.
______________________________________________________________